What do I do at the Counseling Center?
As an extern at the Counseling Center I provide individual counseling and co-facilitate process groups and treatment programs.
What's it like to work with me?
I work from a person-centered based approach to maintain an accepting, non-judgmental environment as I collaborate with clients. I adapt my counseling interventions to the unique needs of each client by integrating person-centered, existential, and systemic understandings. I am particularly interested in working with expressive and creative interventions and self-expression through art, movement, and music. I enjoy working with clients on issues related to anxiety, identity, body image, and mindfulness practices and I have particular interest in supporting the LGBTQIA+ population.
What do I do outside of the Counseling Center?
I am currently completing my graduate degrees in JMU's Clinical Mental Health Counseling M.A./Ed.S program. When I'm not at the Counseling Center or attending classes I like to spend my time reading, creating, exploring thrift shops, and snuggling my cat Oren.
Counseling Center
Operating Hours:
Monday-Friday: 8am-5pm

24/7 Mental Health Emergency Support
Call (540)568-6552, after hours press 1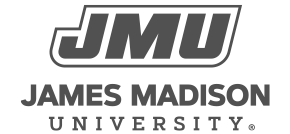 800 South Main Street
Harrisonburg, VA 22807
Contact Us