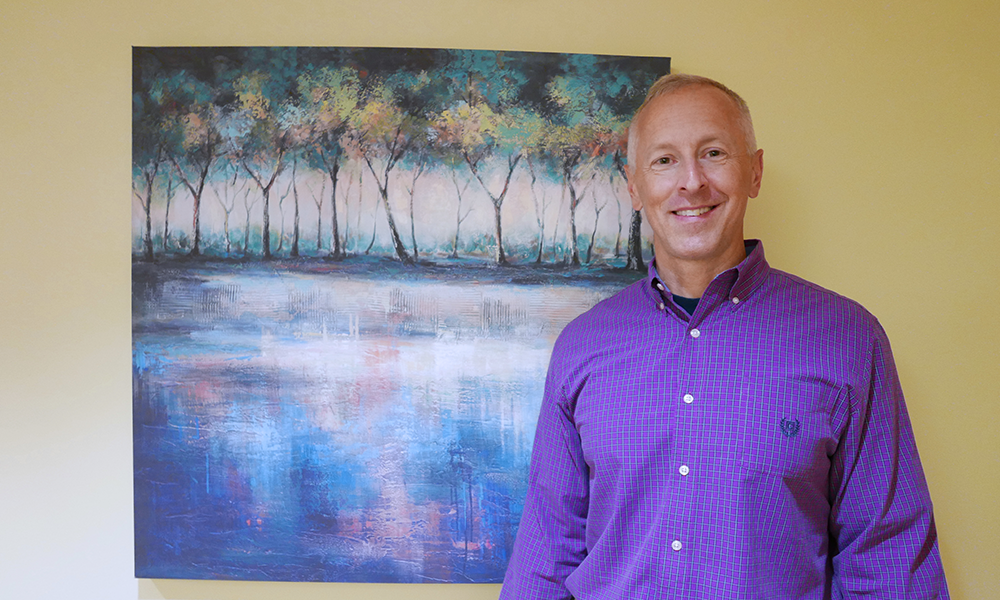 What do I do at the Counseling Center?
I serve as the primary administrator for developing, maintaining, and evaluating the personal counseling, crisis intervention, psychiatric, outreach/prevention, and consultation services provided by JMU's Counseling Center. I am responsible for recruiting, supervising, and evaluating our senior clinical staff and administrative assistants, and I work closely with senior clinical staff who administer these functions for our resident counselors and clinicians in training. I ensure that our Counseling Center partners with other University units to enhance the personal, social, and academic development of JMU students, with a special focus on members of the JMU campus community for whom there may be real or perceived barriers to seeking mental health services (e.g., first generation students, underrepresented domestic students, international students, military veterans, LGBT+ students). Finally, I administer the process that maintains the Counseling Center's full accreditation by the International Association of Counseling Services.
What's it like to work with me?
The amount of my clinical work is limited by the administrative and supervisory functions of my position, responsibilities that I take seriously. Through my leadership experiences at three different university counseling centers, I have come to fully appreciate the wisdom of business ethicist, Dr. Joanne Ciulla: "Leadership is not a person or a position. It is a complex moral relationship between people, based on trust, obligation, commitment, emotion, and a shared vision of the good." This statement succinctly encapsulates my leadership philosophy. I do my best to model the type of integrity and openness that I encourage for our staff and to establish a work environment in which mores (not rules) govern our professional conduct and in which cooperation and collegial support are foundational principles. Further, I seek to manage my time well, to focus my efforts in an efficient and committed way, and to engage in the types of long-term, foundational work that removes repetitive, chronic issues from the work environment.
What do I do at JMU outside of the Counseling Center?
I serve on multiple University committees, most importantly, the Behavioral Assessment Team charged with identifying, assessing, and managing situations that may reasonably pose a threat to the safety and well-being of members of the JMU campus community. I also provide trainings to teach JMU faculty and staff how to better understand and constructively intervene with distressed, disruptive, and dangerous students.