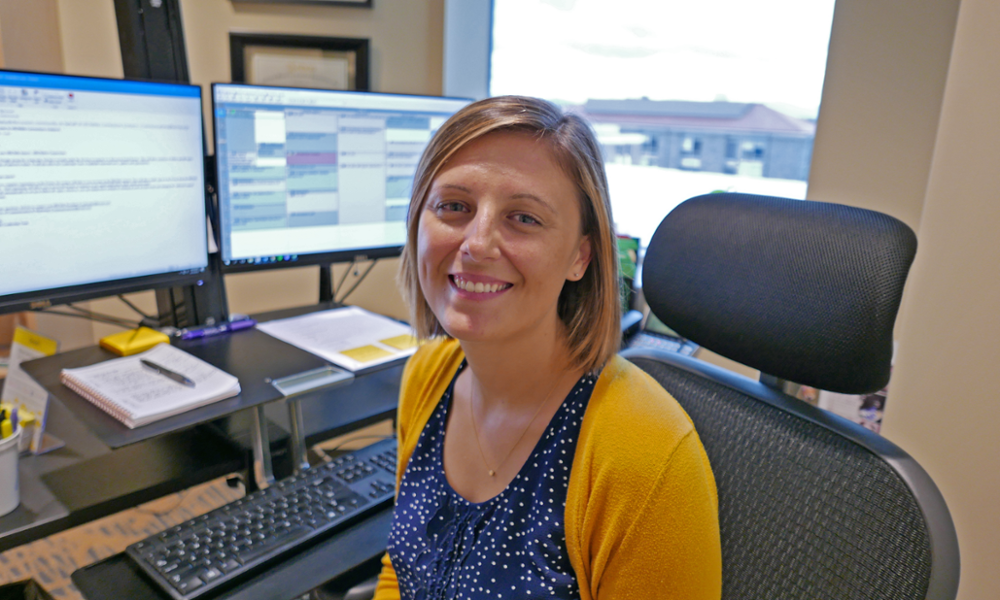 What do I do at the Counseling Center?
I am a senior staff clinician, Resident in Counseling, and a National Certified Counselor. As one of the Counseling Center's Clinical Case Managers, I work with students to provide support in navigating and accessing various campus and community mental health resources. I also provide individual counseling, assessment and consultation services at the Center.
What's it like to work with me?
I have a passion for working with college students, and strive to hold space to explore with students the identity development, transitions and adjustments that can occur during this time. The therapeutic relationship is essential to this journey with clients, and I value creating a collaborative and supportive environment that fits a student's unique needs. I work from humanistic-existential and interpersonal process perspectives, and I am working to further integrate emotion-focused and cognitive behavioral approaches.
What do I do outside of the Counseling Center?
I often participate in various outreach events on campus. When not at JMU, I enjoy spending my free time with family and friends, exploring & hiking in the Valley, and catching up on the latest Netflix shows.