Janice Lewis, M.A., Ed.S., LPC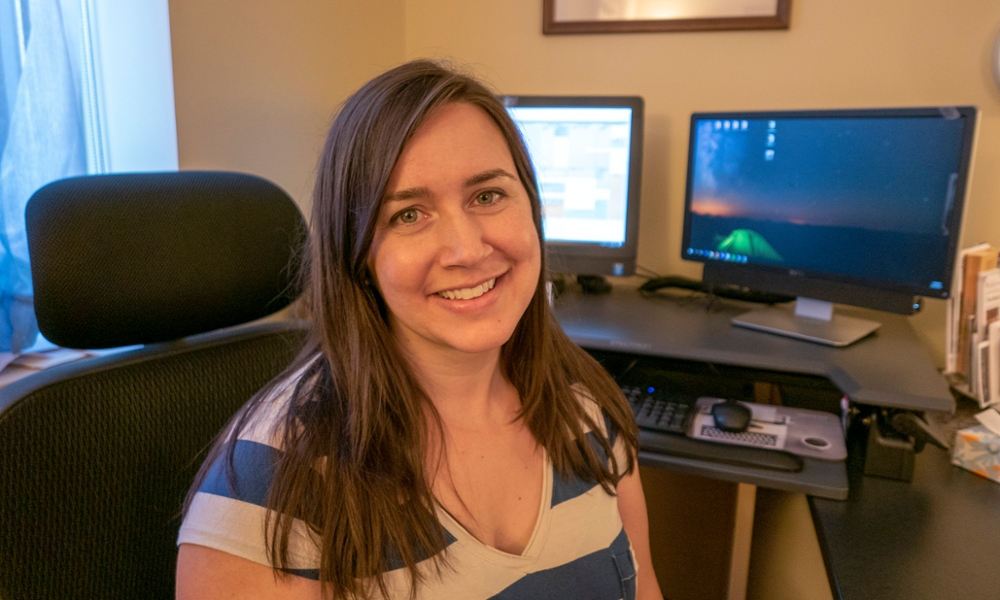 What do I do at the Counseling Center?
I am a Licensed Professional Counselor on staff, and provide a variety of clinical services for the JMU Counseling Center including: individual counseling, group therapy, treatment program facilitation, crisis intervention, and consultation. I also coordinate the CC's website and marketing.
What's it like to work with me?
As a counselor I value wellness and have a deep appreciation for the intention and effort that goes into active self-reflection and creating change. I utilize an integrative approach to counseling and incorporate a variety of interpersonal process, cognitive-behavioral, Acceptance and Commitment, and psychodynamic based approaches. I work to tailor my services to meet students where they are, and believe in the importance of the therapeutic relationship. I have experience with providing counseling services to a wide range of presenting concerns. My specialized interests are in the areas of stress management, identity development, mindfulness practice, trauma recovery, suicide risk reduction, and resilience.
What do I do at JMU outside of the Counseling Center?
In my role at the CC, I assist with advertising, promoting, and answering questions about the services available at our Center. Through maintaining the CC's website, I assist our Center in sharing helpful information and mental health resources. As a clinician, I also collaborate with other offices to provide outreach, consultation, and support.