Kara Karr, M.A., Ed.S., LPC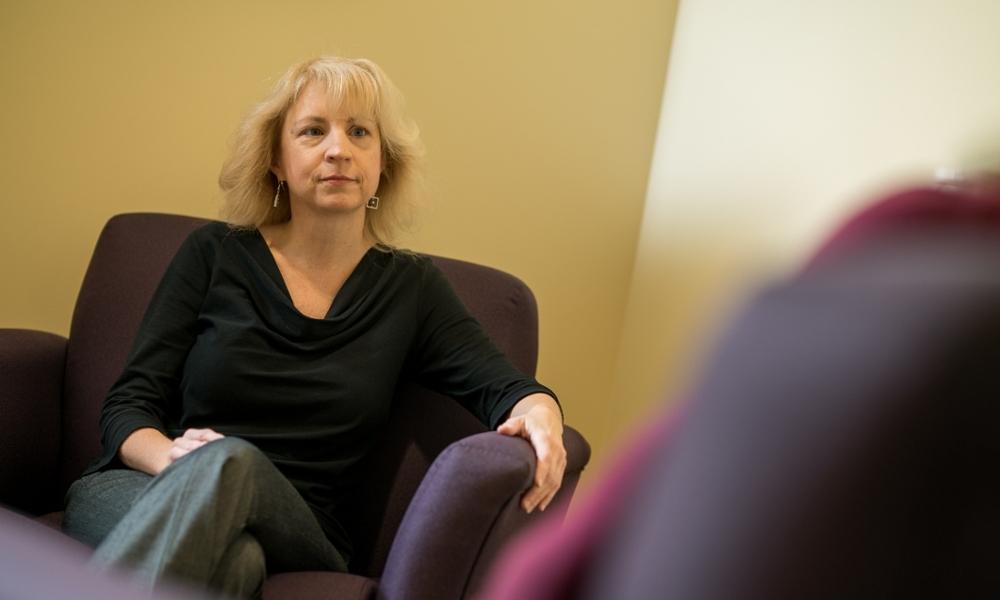 What do I do at the Counseling Center?
I am a Licensed Professional Counselor who primarily provides individual counseling.  In addition to my clinical work, I supervise up to 18 undergraduate Psychology major interns each semester in a 120 hour internship and teach their 3 credit Psychology course.  These interns focus their work on providing mental health outreach programming for the Center. During each Fall semester, I co-coordinate our Peer Mentor Program, which provides mentors for incoming freshman and transfer students from underrepresented populations at JMU.  Part of co-coordination of the program is co-teaching a class for the mentors, assisting them in developing as leaders and mentors. 
What's it like to work with me?
I am here to work with you toward meeting your therapy goals!  Your particular goals and symptoms will help shape whether or not we focus more on interpersonal interventions, cognitive behavioral interventions or other focus areas.  You may be given "homework" towards making changes in your life outside of therapy between sessions.  I have been working in the Center for over two decades and I find that working with students to create change in their lives is extremely meaningful and rewarding.  I have many areas of clinical interest, such as anxiety, grief, couples counseling, treating trauma survivors, working with veterans, depression, and relationship issues. 
What do I do at JMU outside of the Counseling Center?
My main focus outside of the Center is to spend time with friends and family, as well as seeing clients in my private practice and providing intellectual and mental health assessments in the community.  I am an avid reader and have been meeting with the same book club for over a decade.  I love going to see live music and the local Red Wing Roots festival is a favorite. I have one daughter in college and one in high school and raising them has been a wonderful journey!  I support local efforts to continue Downtown revitalization as well as various women's initiatives.  Life is busy, but good!