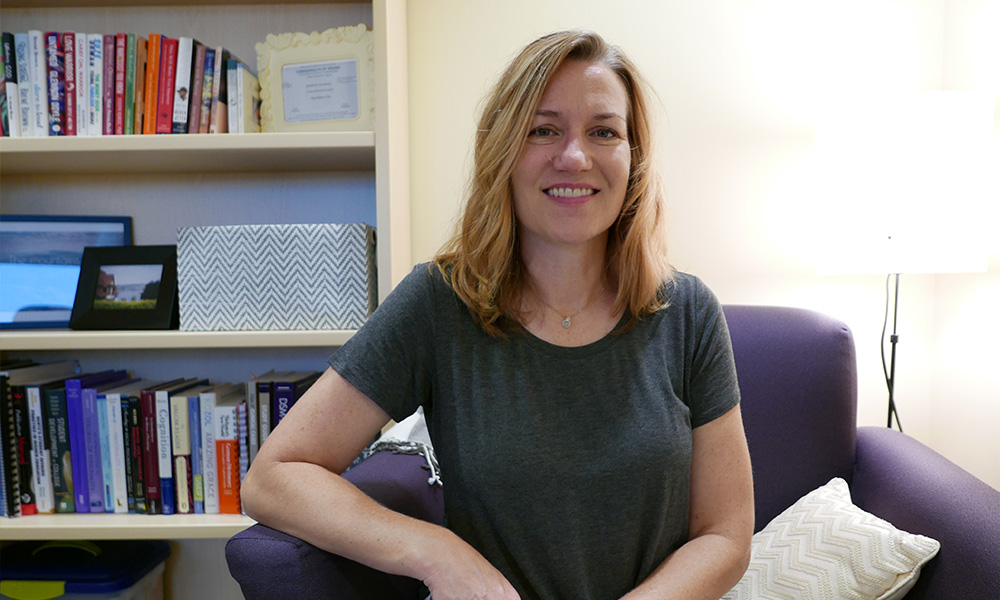 What do I do at the Counseling Center?
I am a Resident in Counseling on staff and provide clinical services to students with a variety of concerns through individual counseling, group therapy, crisis intervention, and consultation services. I also work as a Victim Advocate through JMU's Victim Advocacy Services.
What's it like to work with me?
A variety of life experience has informed the way that I approach counseling. I use a person centered approach utilizing an existential lens. Most importantly I believe in creating a warm and safe space for students where they can explore and develop self-awareness and identify personal strengths and inner resources.
What do I do outside of the Counseling Center?
I enjoy spending time with my family and being outside and I am happiest when I can combine those two things. I especially love gardening and hiking and am often found wandering around the plentiful trails in Shenandoah National Park and elsewhere in the beautiful state of Virginia.