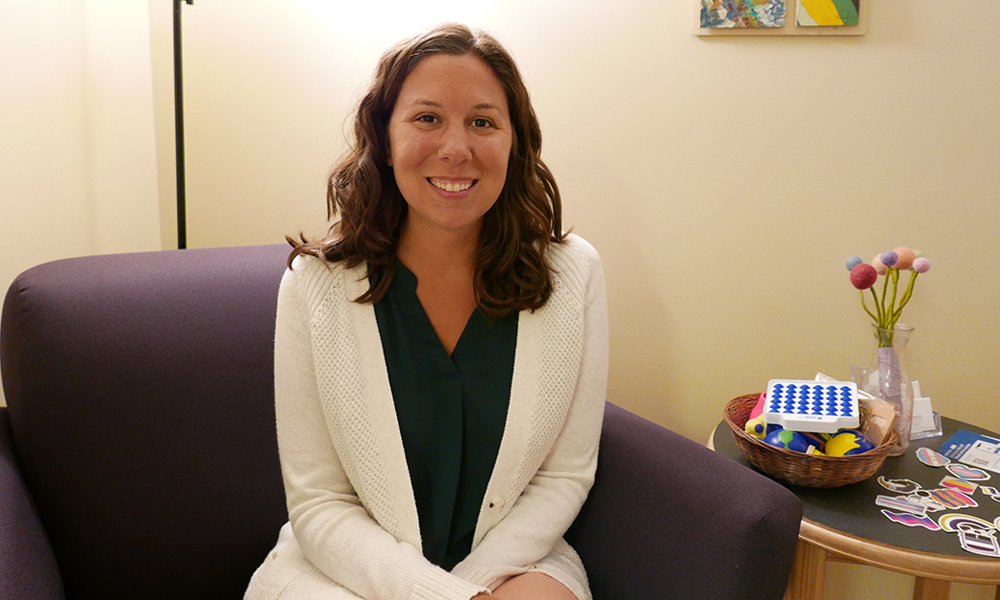 What do I do at the Counseling Center?
I am an Intake and Crisis Clinician here at the Counseling Center. My primary roles include meeting with students during walk in hours and making treatment recommendations that best fit the student's needs. This also includes supporting students who are experiencing a crisis and connecting them to treatments resources to ensure their safety. Additionally, I provide consultation to parents, professors, students and others who may have concerns about the distress or behaviors of a JMU student. I also maintain a small caseload of individual clients.
What's it like to work with me?
I operate from a person-centered, humanistic approach for counseling. I believe that each client is the expert in their own life and it is my goal to provide support and unconditional positive regard during their journey of self-discovery. I tend to incorporate aspects of  Rogerian, CBT (Cognitive Behavioral Therapy), and MI (Motivational Interviewing) in session.
What do I do at JMU outside of the Counseling Center?
Outside of the Counseling Center, I enjoy spending time with my fur babies, enjoying the outdoors, reading a good book, and spending quality time with loved ones.