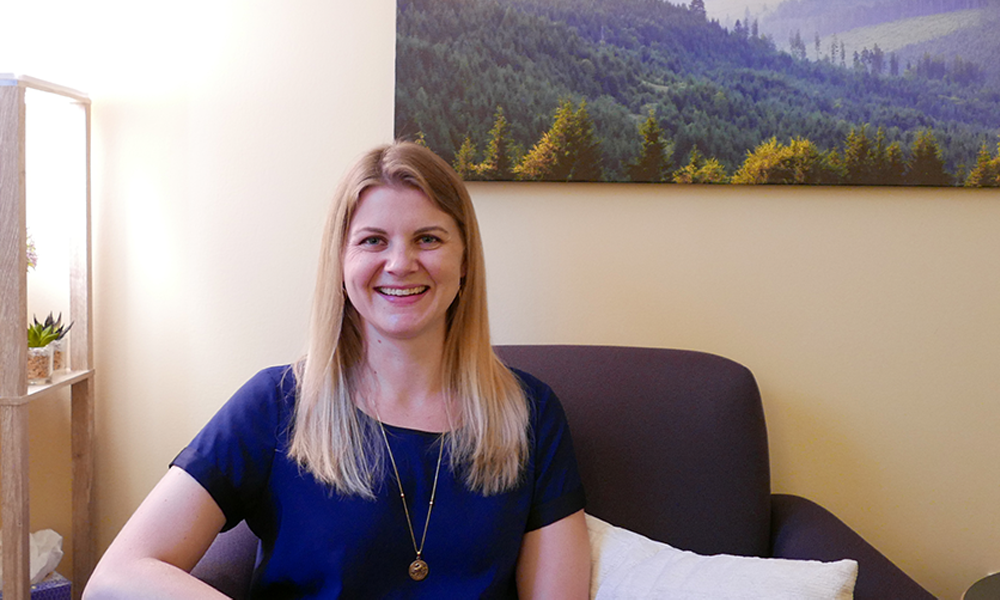 What do I do at the Counseling Center?
I am a Resident in Counseling on staff and provide clinical services to students with a variety of concerns through individual counseling, group therapy, crisis intervention, and consultation services. I also work as a Victim Advocate through JMU's Victim Advocacy Services.
What's it like to work with me?
As a clinician, I highly value hope and the impact of human connection, and I use a lot of warmth, humor, and metaphor in my sessions to help clients feel a strengthened sense of self and a growing feeling of empowerment in their own lives. I practice from a person-centered, trauma-informed approach grounded in attachment theory, interpersonal process, and cognitive-behavioral techniques. This means I focus on strengths and recognize the impact of trauma in one's life. I am also interested in understanding previous relational patterns and how they impact one's current lived experience. My training has been heavily influenced by the use of expressive arts and other holistic, body-based approaches, including wilderness therapy. My specialized interests include sexual assault, trauma recovery, identity development, grief and loss, and life-stage adjustment, and I am an LGBTQ+ affirming clinician. Prior to becoming a counselor, I worked for 8+ years as a victim advocate, supporting child and adult survivors of sexual violence and child sexual abuse, dating and domestic violence, and stalking.
What do I do at JMU outside of the Counseling Center?
I am also one of two Victim Advocates on campus, which means I offer specialized support to students who have experienced sexual violence, dating violence, stalking, or other crimes. Victim Advocacy is distinct from counseling and an important part of supporting survivors in our community. You may also see me in the classroom from time to time for outreach and education events, and I work closely with our multidisciplinary partners to help best support survivors on campus. I also help coordinate Take Back the Night and other Sexual Assault Awareness Month events each spring. You can learn more about these services on our Victim Advocacy page.
Counseling Center
Student Success Center
MSC 0801
738 South Mason Street
Room - 3rd Floor, Suite 3100
Harrisonburg, Virginia 22807
Operating Hours:
Monday-Friday: 8am-4:30pm

24/7 Mental Health Emergency Support
Call (540)568-6552, after hours press 1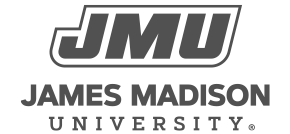 800 South Main Street
Harrisonburg, VA 22807
Contact Us