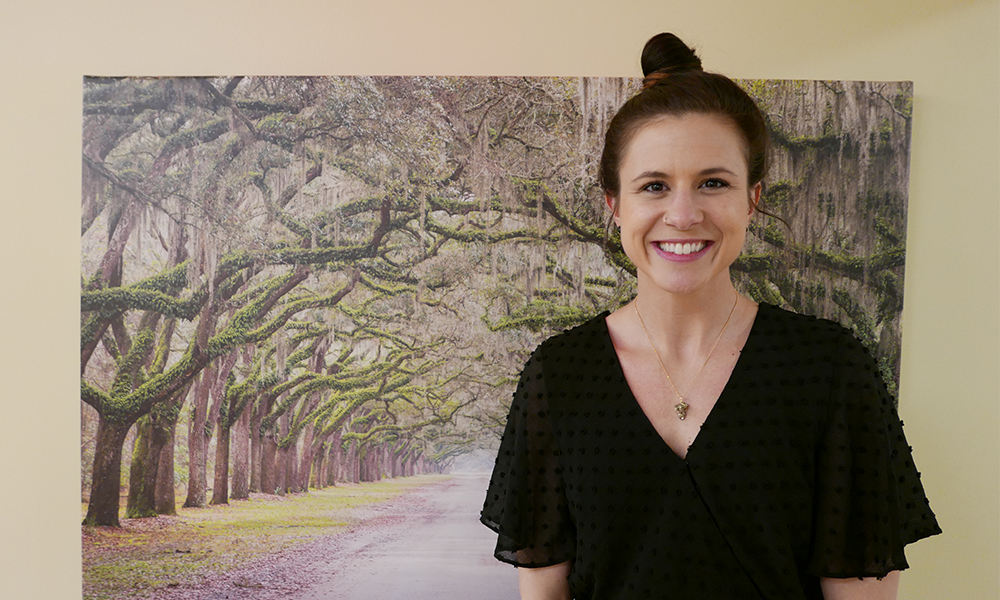 What do I do at the Counseling Center?
I am a full time Resident in Counseling, working towards becoming a Licensed Professional Counselor. At the Counseling Center, I provide individual brief therapy, intake consultation, and engage in outreach participation. 
What's it like to work with me?
I approach the therapeutic working relationship from a strength-based, trauma informed approach. In my work with individuals, I place emphasis on meeting the individual where they are in the healing and recovery process with compassion and non-judgmental stance. I aim to provide a safe space where individuals can embrace their authenticity. I have special clinical interest in practices that support the mind, body, and spirit to include expressive work, mindfulness, and self-compassion.
What do I do outside of the Counseling Center?
I am passionate about exercise. I enjoy pushing myself mentally and physically, especially in a group training environment! You might find me shopping locally, whether downtown or at the farmer's market. I love being in nature.