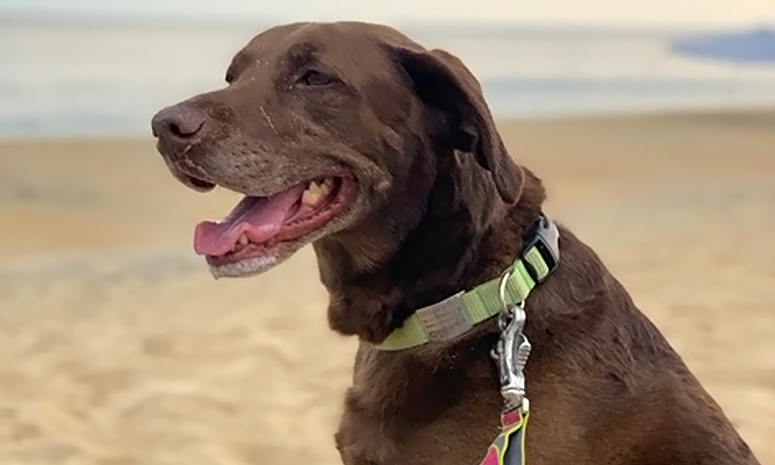 What do I do at the Counseling Center?
Hi, my name is Gracie and I'm a Chocolate Lab. I work in the Counseling Center with my dad. I became an animal therapist in October 2019 and would love for you to pet me. Sometimes when I'm happy I snort like a little pig and wag my tail really fast, but watch out, my tail is really strong.
On weekends I like to go on trail runs with my human family and follow them around the house while they work outside. I enjoy eating ice, chasing four-wheelers, and going to the neighbors to see my dog friend, Remi, which sometimes gets me into trouble.