What do I do at the Counseling Center?
I am a full-time doctoral intern completing my training here at JMU's Counseling Center. I provide individual and group therapy, consultation, and crisis services, and I help to facilitate treatment and outreach programs.
What's it like to work with me?
Like most therapists, I am integrative, meaning that I bring multiple approaches to therapy together. However, I think the best way to explain what its like to work with me is by outlining three principles that guide my work. First, I believe that life is about moving towards what matters most to you—your deepest values—rather than about running away from that which is scary, painful, or simply unknown. As the adage goes, "a ship is safe in a harbor, but that's not what ships are built for." Second, I believe that profound change is always possible. None of what has come before—your past thoughts, feelings, experiences, or patterns of action—can guarantee what you'll do in the next moment. You can always steer the ship in a different direction. Finally, (to stay with the water metaphors), while we may be heading in different directions in life, we're all in the same ocean. So, our work together will never be me telling you what to do from an "expert" position. Instead, my goal is to help you explore your own truth, your own way of working with feelings and thoughts, and—ultimately—to find what works for you.
What do I do at JMU outside of the Counseling Center?
I love being in nature, making art and music, enjoying good food and coffee, and spending time with my partner and our two cats.
Counseling Center
Operating Hours:
Monday-Friday: 8am-5pm

24/7 Mental Health Emergency Support
Call (540)568-6552, after hours press 1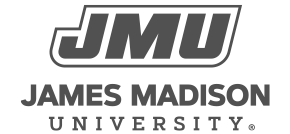 800 South Main Street
Harrisonburg, VA 22807
Contact Us