What do I do at the Counseling Center?
Nice to meet you! My name is Calla (pronounced "Kaya"). I am a lab/collie mix who specializes in petting therapy. My parents rescued me from a shelter a month into my life and I have been spreading love ever since. I received my animal-assisted therapy degree in the Fall of 2019, so I am a newbie on campus. 
You can find me working at the front desk with my mom. When not on campus I specialize in keeping my backyard squirrel and rabbit free and running along the fence with my neighbor dogs. I look forward to meeting you.
With sloppy kisses,
Calla
Counseling Center
Operating Hours:
Monday-Friday: 8am-5pm

24/7 Mental Health Emergency Support
Call (540)568-6552, after hours press 1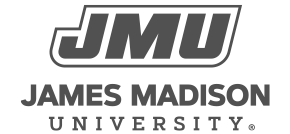 800 South Main Street
Harrisonburg, VA 22807
Contact Us