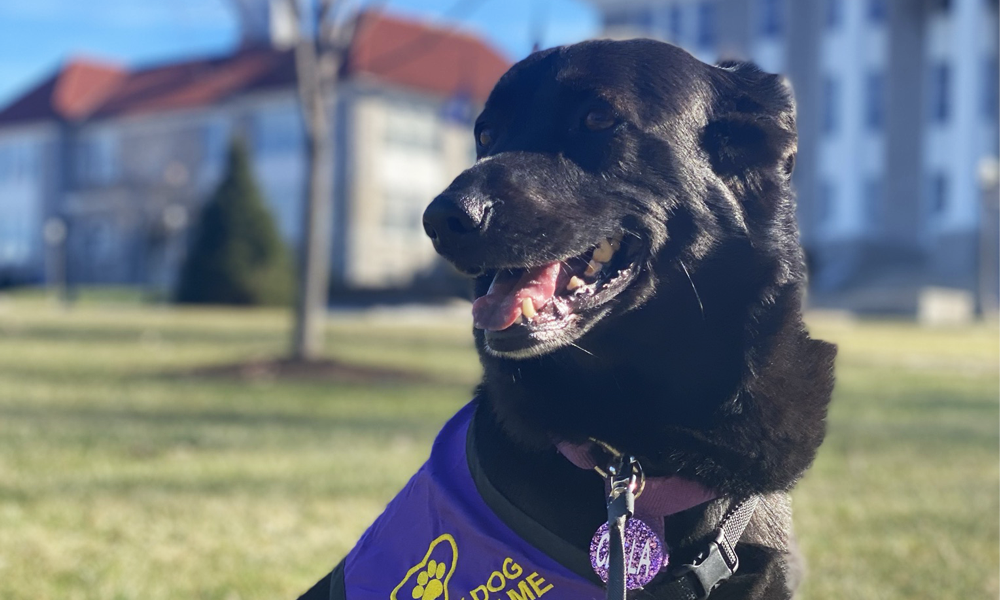 What do I do at the Counseling Center?
Nice to meet you! My name is Calla (pronounced "Kaya"). I am a black lab/collie mix and I specialize in pet therapy. I was rescued from an animal shelter when I was just a month old, and have been spreading love ever since. I received my animal-assisted therapy degree in the Fall of 2019. 
You can find me working at the front desk with my owner, Moriah! When I'm not on campus my focus is on keeping my backyard squirrel and rabbit free. It is a very important job. I also enjoy going on walks and runs with my mom. I look forward to meeting you and hope to make you smile. 
With sloppy barky kisses, 
Calla