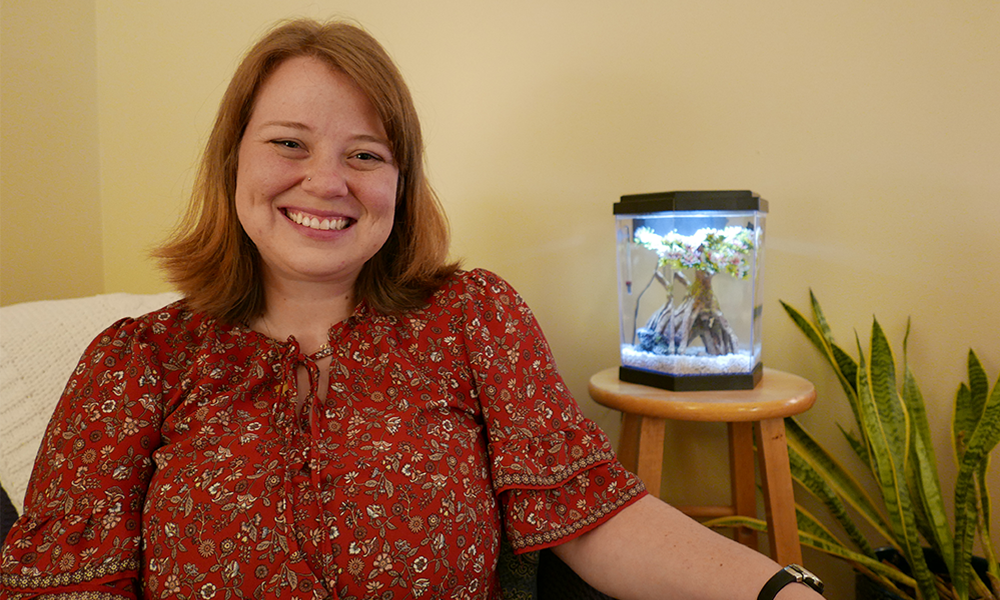 What do I do at the Counseling Center?
As a Staff Clinician, I provide brief counseling services as well as participate in facilitating group therapy and treatment programming. I hold special interest and passion for the integration of ecotherapy principles and practices, as part of a holistic approach to treatment.
What's it like to work with me?
As I work with students I strive to provide a warm, accepting and safe environment for them to experience new insights, growth and healing while working towards their goals. Throughout this process, I engage with clients in a collaborative manner, helping understand and clarify student needs and desires. In doing this, I practice from a client-centered, strengths-based approach, and believe in emphasizing the counselor-client relationship throughout our work together.
What do I do outside of the Counseling Center?
When I am not in the Counseling Center, you will most likely find me spending quality time with friends and family, reading a new book, engaged in something creative or revitalizing myself through some time spent out in nature.