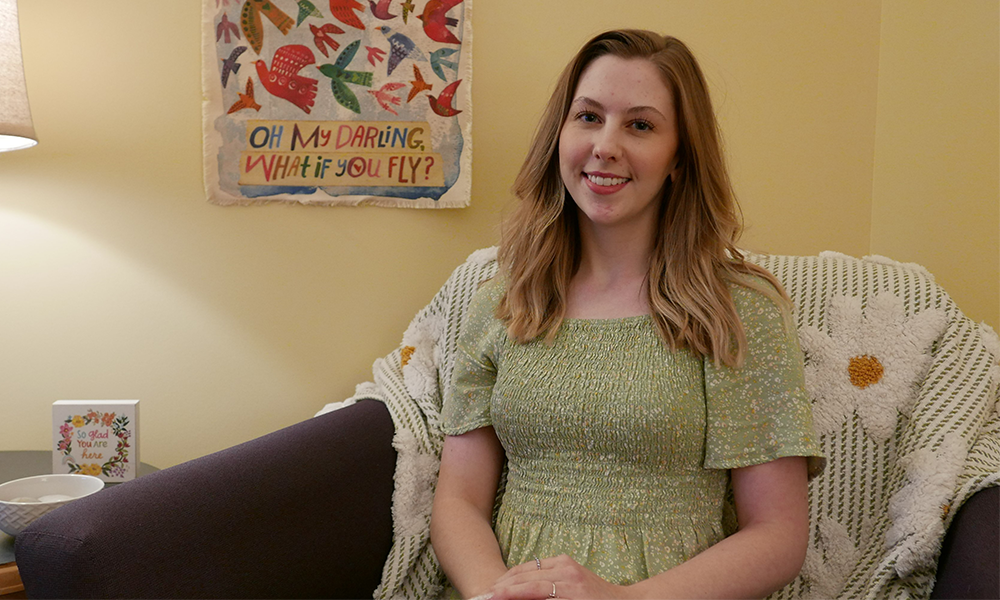 What do I do at the Counseling Center?
As a Resident in Counseling, I primarily provide brief individual therapy and conduct initial assessments. I occasionally facilitate treatment programs and engage in outreach events..
What's it like to work with me?
I work to provide a warm, non-judgmental and safe space that fosters growth, healing and advancement toward personal goals. The foundation of my approach to counseling is person-centered, strengths-based and collaborative. I like to adjust my style to fit the unique needs of the client by integrating a variety of approaches, including cognitive-behavioral, acceptance and commitment, psychodynamic, and mindfulness-based practices.
What do I do outside of the Counseling Center?
When I'm not at the Counseling Center, you can find me enjoying nature, visiting little shops around town, getting ice cream, and spending quality time with my favorite people.