Office of Residence Life: First Year Housing
January 22, 2020
Congratulations to #JMU23! The Office of Residence Life welcomes all incoming first year students!
All first year students are required to live in university residence halls for the entirety of their first academic year at James Madison University (fall and spring semesters). First year students that join JMU in the spring will be housed only for the spring semester. Exceptions to the first year residency requirement may be made for:
First year students who commute daily within a 60-mile radius from the permanent home 

address

 of their parents or legal guardians 

as indicated on their application for admission to JMU.

First-year students who are 21 years of age or older.
Prior active duty military service.
Married first year students.
Requests for exceptions must be made in writing to the Associate Director of Housing.
The One Book website is comprised of several steps you need to complete, including signing your First Year Housing Contract, to prepare for your transition to JMU.
New first year students for Spring 2020 will be able to access the Online Housing System starting on October 29, 2019. Visiting this system, students will be able to sign a housing contract and select a meal plan. Students can access the Online Housing System within 24–48 hours of paying their admissions deposit.
Frequently Asked Questions
When will I find out my room and roommate?
When is the first year housing contract available?
What buildings are available to first year students?
Do all buildings have air-conditioning?
Office of Residence Life
Huffman Hall
MSC 2401
200 Huffman
Harrisonburg, Virginia 22807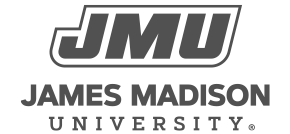 800 South Main Street
Harrisonburg, VA 22807
Contact Us