On Campus Housing Contracts
March 6, 2020
In order to live in the residence halls, a student must have a signed housing contract. Once you sign a housing contract, you have a GUARANTEED space on campus for next year! The housing contract is binding and you cannot cancel it at a later date. You will be billed for residential housing and a resident meal plan in the fall and spring semesters of the next academic year.
View Housing Contracts
The following pdf files are for reference only. If there are any discrepancies between your signed contract and those included below, the signed contracts supersede the online previews.
Housing Contract FAQs
What is a Housing Contract?
A Housing Contract is a legally binding document that, when signed electronically, commits a student to live in the residence halls during the upcoming year and reserves a space for the student according to the Terms and Conditions of the Contract.

The contract will be binding for the entire academic year for which it is signed and may only be canceled within 5 business days after it is signed.
What happens after I sign a Housing Contract?
Students with signed housing contracts will be able to complete the Online Room Selection process after Spring Break. This is the time when you get to decide where you will live for the upcoming academic year!
Office of Residence Life
Huffman Hall
MSC 2401
200 Huffman
Harrisonburg, Virginia 22807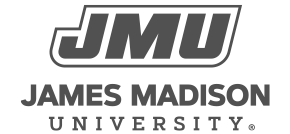 800 South Main Street
Harrisonburg, VA 22807
Contact Us