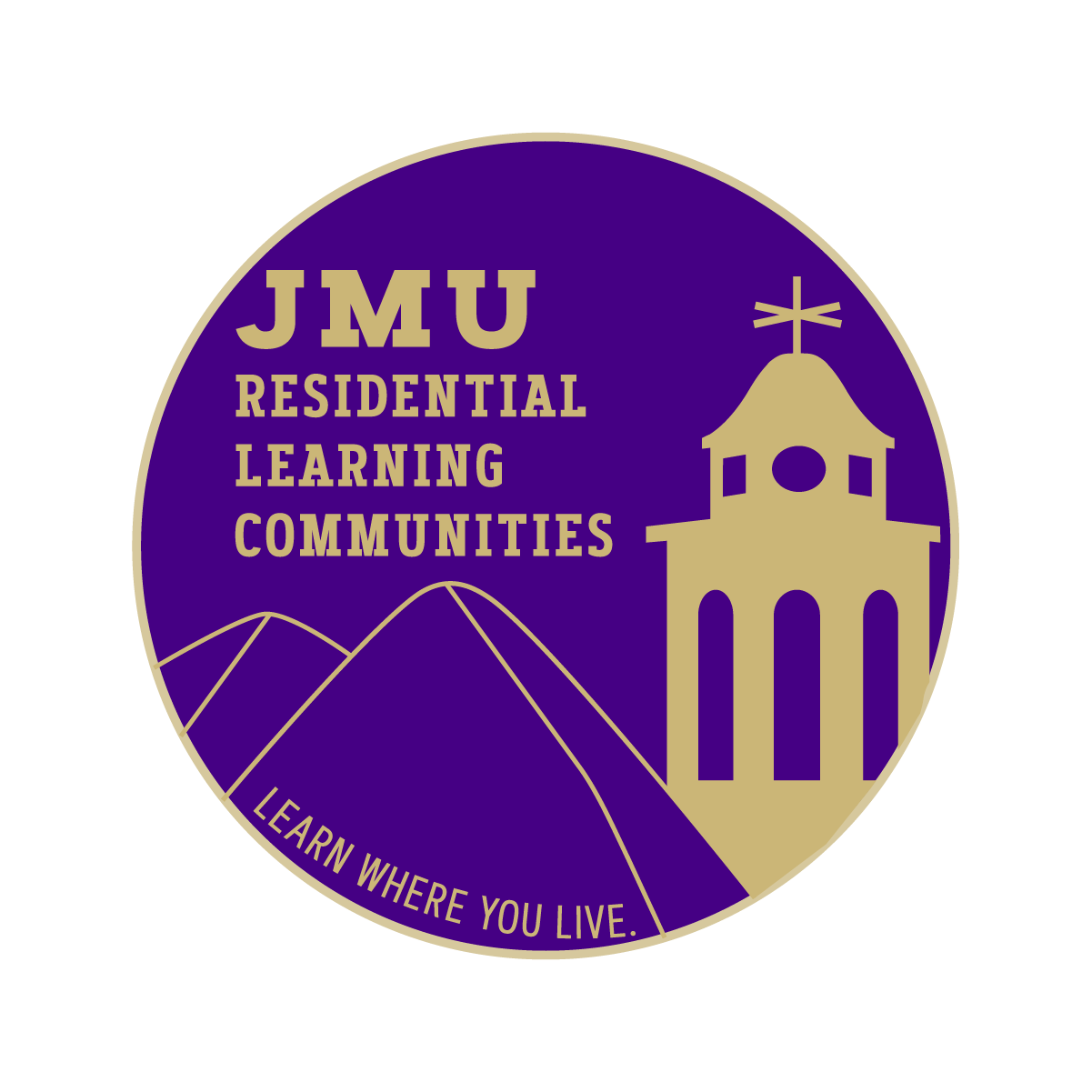 Jumpstart your JMU experience by participating in a Residential Learning Community! Students who participate in an RLC have the unique opportunity to live and take classes with a small group of students who share similar interests.
The benefits of living in an RLC include:
Special interaction with faculty members
A convenient, natural study group
Community service possibilities
A smooth start that weaves connections all across JMU
RLC FAQs
Incoming first-year students can apply online starting March 15 once their deposit has been paid to the University to commit to JMU.
Be sure to read about each Learning Community before filling out an application.
Students are selected for Residential Learning Communities through a multi-step process. Completing an application does not guarantee a spot in a learning community.
Please note: the eRezLife system makes the application look similar to a job application
General questions regarding RLCs can be sent to Tripp Purks or by calling: (540) 568-2882
Yes! Throughout your time living on campus and as a student at JMU you will meet many other people.  The RLC experience will give you a jump start on making friends who live nearby in your residence hall.

RLCs vary in size from as few 11 students to as many as 150. RLC Faculty Coordinators determine the size of the communities from year to year.
Students involved with RLCs will receive a specific invitation to choose a Move In Appointment. RLCs will move in, in time for Welcome Events planned by Faculty Coordinators before Weeks of Welcome begins.
Faculty Coordinators for each RLC will determine fun and engaging programming for students in their communities. In the past RLCs have hosted trips to Kings Dominion, shows at the Blackfriars Playhouse in Staunton,  the National Aquarium in Baltimore, hikes on the Appalachian Trail, UREC's Challenge Course, whale watching trips, and locally situated service projects.
Yes! Students who are involved in RLCs start college well and have the chance to build relationships with faculty members and peers in their residence halls right away.  Additionally many students quickly develop a sense of belonging and find a home at JMU through their RLC community.
Roop, Honors, Trelawny, MadisonBiz, and Madison International all offer ways for students to stay connected to their RLC community after their first year.
Interested students will complete the RLC application once their housing contract has been submitted.  Each application is reviewed by the respective RLC Faculty Coordinators.
Applications are available online beginning April 1 for students who have already submitted Housing Contracts. Depending on the available space in each community, applications may be accepted on a rolling basis after the submission deadline in mid-May.
Once all RLC decisions have been made, students will receive notification of their final standing in the selection process via email to their JMU email account (dukes.jmu.edu).
No, in fact, your roommate is not required to be a participant in an RLC in order to live with you.
Yes, if you are both invited to be in the same RLC you can still room together.  Please remember that you both must be in the same roommate group and mutually request each other in order to choose the same room assignment.
Yes, as long as both RLCs are housed in the same residence hall.
Shenandoah Hall: Honors (Living & Learning Center) and Trelawny
Apartments on Grace (Upperclass): Honors (Living & Learning Center) 
Wayland Hall: Arts RLC
Chesapeake Hall: MadisonBiz
Hoffman Hall: Haynes Scholars
Paul Jennings Hall: Madison International, Roop, and Environment & Sustainability
Each of these halls is handicap accessible and fully air-conditioned. 
Once you have accepted an invitation to an RLC you are required to register for all of the required courses associated with that RLC.  If you fail to register or choose to drop one of the required classes, then you may be dropped from the RLC and given a different housing assignment.
RLC Faculty Coordinators

Residential Learning Community (RLC)

Faculty Coordinator

Email

Campus Phone

Visual and
Preforming Arts

Sam Suggs

540-568-7131

Environment and Sustainability 

Dr. Christie-Joy Hartman

540-568-3202 

Haynes
(STEM)

Dr. Beth Arnold

Dr. Laura Taalman

540-568-6532

540-568-3355

Honors Living and
Learning Center

Dr. Brad Newcomer

540-568-5535

Leadership

 

 

 

MadisonBiz
(College of Business)

Samantha Collier

540-568-7415

Madison
International

Dr. Vesna Hart

Jonathan Kratz

540-568-5843

540-568-2993 

Roop
(Teacher Education)

Dr. Cindy Klevickis

Dr. Robbie Higdon

540-568-2726

540-568-6791

Sports and
Recreation

Aaron Combs

Guy DeBrun

540-568-8707

540-568-8713

Trelawny
(Biology and Biotechnology)

Dr. Corey Cleland

464-584-0543