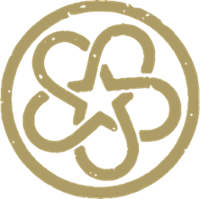 The Haynes Learning Community is a community for incoming first-year STEM majors at JMU who identify as Black/African American, Indigenous/Native American, Latina/o/x/Hispanic, Pacific Islander, or as part of other underrepresented groups in STEM fields. At JMU, we recognize that these students are underrepresented in STEM fields on campus and nationally. The Haynes community will provide intentional and focused support for students who embody those identities, and connect incoming Haynes students with current JMU Students of Color in STEM majors.
All students are welcome to apply to be Haynes Scholars if they feel that they can contribute to and benefit from the goals of the program. Students will live and learn together while taking calculus in cohorts and exploring mathematical research together. Students of ALL backgrounds and ALL levels of mathematical ability are encouraged to apply.
The Haynes program is run by the Department of Mathematics & Statistics and will have openings for 16 Haynes Scholars. For more information see our program website.
Who should apply?
Students who identify as Black, Indigenous American, Latinx/Hispanic, Pacific Islander, first-generation, or as part of other underrepresented groups in STEM fields. Students of all backgrounds are welcome to apply to be a part of this community.

Students of ALL mathematical levels who want to succeed in first-year calculus, explore mathematics in creative group research projects, and become leaders in their own STEM departments.

Students interested in majoring in Physics, Biology, Chemistry, Geology, Engineering, Computer Science, Mathematics, Statistics, or other STEM-related disciplines.
What do students in this program do? 
Take Calculus classes together in cohorts, with support from each other and from Haynes student leaders.

Take a course with Haynes Learning Community students and faculty on leadership, equity issues, and exploratory research projects in mathematics and the sciences.

Live and learn in a diverse and supportive community in Hoffman Hall and get to know and work with current JMU students in STEM majors.
Haynes Seminar
A series of public STEM lectures with emphasis on representation and social justice in mathematics and the sciences, open to all of JMU and the local community, during both the Fall and Spring semesters.

Students in the Haynes Learning Community will take leadership roles in organizing the Haynes Seminar and interacting with the invited speakers.

 
The Haynes Learning Community is named after Dr. Euphemia Lofton Haynes, who in 1943 became the first Black woman to earn a Ph.D. in mathematics. Later in her career, Dr. Haynes chaired the Washington, D.C. Board of Education and helped end the tracking system that discriminated against poor and minority students in DC.