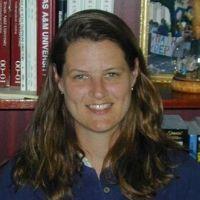 Research Description
My current research interests are Groebner Bases and algorithms. I'm also interested in the mathematics behind Sudoku.
Education
PhD in Algebra, 2000, University of Maryland at College Park
MEd in Curriculum and Instruction, 1994, George Mason University, Fairfax, VA
BA in Government, 1989, Georgetown University, 

Washington, D.C.
Select Publications
"Minimal Complete Shidoku Symmetry Groups", with R. Field, S. Lucas and L. Taalman. Journal of Combinatorial Mathematics and Combinatorial Computing, Volume 87, (2013), 209-228.
"Groebner Basis Representation of Sudoku", with L. Taalman and S. Lucas. College Mathematics Journal, March 2010, Volume 41, (1), p. 101-111.
"Modular Algorithms for Computing Groebner Bases", Journal of Symbolic Computation , April 2003, Volume 35, (4), p. 403-419.