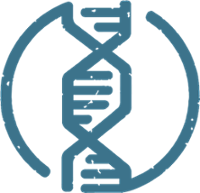 For Biology and Biotechnology first-year students with interests in science, biology, and research:
The Trelawny Learning Community (TLC) is designed for a small group of 10-12 first-year Biology students with interests in any aspect of biology, biotechnology, or medicine – and especially research. TLC students will live together, participate in our Trelawny Seminar class in both Fall and Spring, and become involved in faculty research programs. The central goal of the TLC is to offer a select group of motivated students a unique opportunity to engage in the scientific process.
*Note that Honors students can apply to both the Honors and Trelawny Residential Learning Communities, and will live in the Honors Learning and Living Center, which is typically housed in Shenandoah Hall.
Research Experience
The cornerstone of the Trelawny Learning experience will be the unique opportunity as a first-year student to participate as a team member in a faculty research program. Each student will be matched to a research laboratory in Biology or Biotechnology where they will have hands-on experience (see https://www.jmu.edu/biology/research/ug-research.shtml for more information on faculty research interests).
Academic Courses (BIO 140, 150, 201, 202)
TLC students will enroll in Fall (BIO 201, 1 credit) and Spring (BIO 202, 2 credits) Trelawny Seminars designed to support the TLC program. The rigorous seminars, through discussion, and extensive reading and writing will explore both the scientific process and what it means to be a scientist. In particular, we will study the role and responsibilities of biologists in the local and global communities. We will see how science integrates into diverse fields such as medicine, biological research, environmental policy, philosophy, and religion.
Incoming students are required to take our two first-year core courses (BIO 140 and 150). TLC students will take these classes and if possible the lab sections together.
Off-Campus Activities
An integral part of the TLC experience will be off-campus activities – many scientific and others just plain fun. In the past, we have visited zoos, watched whales, and toured scientific facilities. Anticipate two off-campus activities each semester.
Mentorship
An important part of the TLC is mentoring. Former TLC students and lead faculty of the TLC will individually mentor each TLC student. Further, each student will have the opportunity to become a mentor for local high school research students.
Expectations
The goal of the TLC is to provide a select group of students with opportunities well beyond the typical biology student's first-year requirements. TLC students will be expected to read and write extensively in the Trelawny Seminar and spend several hours per week participating in research. While we believe the TLC is a fantastic opportunity, please carefully consider if you are prepared for the commitment.
The Trelawny Learning Community is named after Dr. Gilbert Trelawny. Dr. Trelawny was head of the Department of Biology at James Madison University for 22 years. Through his work, Dr. Trelawny made a lasting impact on the University. He is admired for his work in building the department and supporting the development of undergraduate research programs.