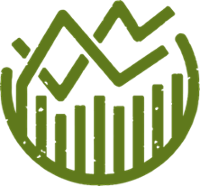 For students interested in majors in the College of Business
The College of Business (MadisonBiz) Community complements the College of Business's mission to prepare students to be engaged, principled business professionals and leaders, and to advance scholarship in business disciplines. The MadisonBiz Community provides experiences and facilities for highly motivated first-year students interested in majoring in business to live and work together to explore their mutual interests in business.
The goal of the College of Business (MadisonBiz) Community is to create a living and learning environment in which students learn to integrate their undergraduate coursework with preparation for a professional business career while gaining early experience interacting with a variety of faculty and business professionals. Pre-professional students who become adept at skills in reflection, professionalism, teamwork, and networking will be those who will provide leadership in the rapidly evolving and expanding world of business.