Office of Residence Life: Summer Housing
January 22, 2020
Summer housing will be available from May 17 to July 24, 2020. Summer Housing Contracts are due May 11, 2020.
Wayland Hall will serve as the summer residence hall. A meal plan is required for students living on campus for the summer. Room rent is charged on a weekly basis at a rate of $100 per week, while meal plans are $113 per week. Students must be enrolled in at least one summer class during their entire period of occupancy.
Students who are interested in summer housing can complete a Summer Housing Contract, which will be available through the Online Housing System beginning on April 8. Students who complete a Summer Housing Contract will receive their assignment information when they check in to the residence hall. There is a $40 non-refundable contract fee assessed to all students submitting a Summer Housing Contract.
Summer housing is offered based on availability. Depending upon interest, summer housing may not be available for specific summer sessions. The Office of Residence Life cannot guarantee summer housing.
If you have questions about summer housing, please call 540-568-4663 or email res-life@jmu.edu.
To see your Summer Dining Options, click here.
Office of Residence Life
Huffman Hall
MSC 2401
200 Huffman
Harrisonburg, Virginia 22807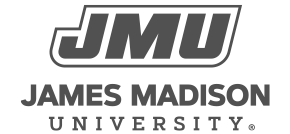 800 South Main Street
Harrisonburg, VA 22807
Contact Us