Transfer Student Housing Information
October 8, 2021
We are happy to offer Housing Contracts to transfer students for the spring 2022 semester!  New transfer students will be able to access the Online Housing System on November 1, 2021. Students can access the Online Housing System within 24 – 48 hours of paying their admissions deposit. Housing Contracts must be completed by December 14, 2021.
Frequently Asked Questions
All of our buildings are great places to live, so we would encourage you to be open minded to wherever you are assigned. However, if you arrive on campus and are interested in a room change, you can submit an Online Room Change Request Form through the Online Housing System. There is a room freeze for the first three weeks of the semester, so room changes will be processed after the freeze ends.
The following halls will be available to transfer students:
Bluestone: Converse, Gifford and Wampler
Grace: Apartments on Grace
Skyline: Paul Jennings
Students who sign their Housing Contract for Spring 2022 by December 14 will be sent their room assignment information via email by December 17.  The information will include their building location, room number, and roommate name.
Yes, all buildings transfers would be housed in are air-conditioned!
A semester's room rent for any room type in our residence halls is $2,782*. The semester's room rent for a space in the Apartments on Grace is $3,282*. Because students who live on campus are required to have a meal plan, it is important to include that cost in your budget.
*Amount is for 2021-2022
The housing contract is binding for the entirety of the fall and spring semesters and will not be cancelled because a student has changed their mind about living on campus. The contract may only be cancelled within 5 business days after it is signed.
Office of Residence Life
Huffman Hall
MSC 2401
200 Huffman
Harrisonburg, Virginia 22807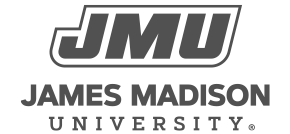 800 South Main Street
Harrisonburg, VA 22807
Contact Us