December 10, 2020
Throughout the year, the Center for Faculty Innovation offers a variety of programming based on different needs and interests related to faculty scholarship. Formerly known as January Symposium, January Institute will build community and go deeply into a themed topic. In the years to come, January Institutes will laser focus on faculty programs that are in resonance with JMU Strategic priorities.
Janaury Institute 2021
Critically Informed BIPOC Faculty Mentoring: Advocates, Networks, and Communities of Support (Online Institute). Examine a critically informed approach to mentoring, across the career lifespan, faculty who are Black, Indigenous, and Other Persons of Color (BIPOC). Facilitated by Dr. Buffie Longmire-Avital, Ph. D., Elon University. The CFI is excited to offer this half-day intensive program as its online January Institute 2021. Wed 1/13, 9 AM-1PM. Register by Tue 1/12, 11 AM.
January Institute is designed to help faculty progress toward the following outcomes:
Discover a place and time for scholarship
Develop collaborative networks
Enhance scholarly productivity
Advance scholarly skills
Explore and secure funding
Appreciate the diversity of scholarship in higher education
Center for Faculty Innovation
Rose Library
MSC 4603
1251 Carrier Drive
Room 5101
Harrisonburg, Virginia 22807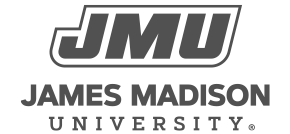 800 South Main Street
Harrisonburg, VA 22807
Contact Us