CFI: Preparing Faculty to Be Inclusive Teachers (Institute)
October 9, 2019
Preparing Faculty to Be Inclusive Teachers Institute
The application period for the spring 2019 cohort has closed.
---
In this semester-long institute, participants will have the opportunity to develop their skills for intentionally designing and implementing instructional strategies to support inclusive learning environments for a diverse student body. The concepts, tools, research, insights, and materials gained in this institute will help participants not only respond to the challenges that differences can present, but welcome and leverage those differences for the benefit of all learners. Participants will experience and consider a range of learning activities, from exploring personal identity to unpacking group privilege to practicing specific strategies for managing microaggressions. By the end of the institute, participants will increase their confidence and become a community committed to inclusive practices. Participants will receive a $250 stipend for completing the institute.
Facilitators: 
Faculty participants will make progress toward these program outcomes:
Describing key concepts related to inclusive pedagogy;
Identifying personal and institutional biases, assumptions, stereotypes, and misconceptions;
Evaluating how power, difference, privilege, and oppression can affect learning;
Applying specific strategies for managing microaggressions and other difficult moments;
Creating course materials and processes for acknowledging, welcoming, and leveraging diversity; and
Increasing confidence in skills for teaching a diverse student body.
Faculty participants will make progress toward these teaching outcomes:
Appreciating pedagogy—the art and science of teaching and learning—as a significant higher education endeavor;
Identifying factors that influence pedagogical choices;
Creating assignments and/or courses that support higher-level learning (deep learning);
Designing and offering courses or curricula that align learning objectives, assessment, and learning activities;
Articulating how current pedagogical choices reflect disciplinary norms;
Practicing the integration of scholarship and teaching; and
Integrating knowledge of student development models in teaching philosophies and practice.
Center for Faculty Innovation
Rose Library
MSC 4603
1251 Carrier Drive
Room 5101
Harrisonburg, Virginia 22807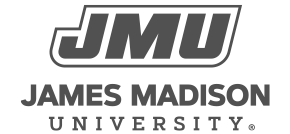 800 South Main Street
Harrisonburg, VA 22807
Contact Us