CFI: Learning Improvement by Design
July 19, 2019
The Learning Improvement by Design (LID) initiative is a joint effort between select academic units, the Center for Faculty Innovation (CFI) and the Center for Assessment and Research Studies (CARS). The purpose of the LID initiative is to support lasting change in how faculty and students work collectively to develop a sustainable culture of evidenced student learning improvement. 
Assessment, pedagogy and faculty development specialists from CARS and CFI are currently working with faculty in the Computer Information Systems and Communication Studies programs.  Current work focuses on Physics.
Goals of the Learning Improvement by Design program
Specifically, LID purposefully connects campus faculty development and program assessment specialists with academic program leaders and faculty to:
Concentrate on select program-level student learning outcomes (SLOs),
Develop or enhance program assessment methods,
Collect baseline program-level student learning assessment data,
Develop or enhance evidence-based curricular and course pedagogical interventions,
Re-assess student learning to evaluate impact of interventions on learning, and
Publish products and findings in reputable, peer-reviewed journals.
For more information on the LID program including the motivation for its development and criteria for successful LID implementation go to:
Center for Faculty Innovation
Rose Library
MSC 4603
1251 Carrier Drive
Room 5101
Harrisonburg, Virginia 22807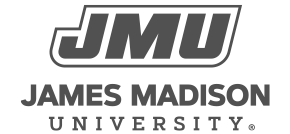 800 South Main Street
Harrisonburg, VA 22807
Contact Us