December 11, 2019
Transfer Credit Policies
You may view your transfer credit evaluation through MyMadison. If you have questions about the evaluation of your transcripts, contact the Office of the Registrar transfer_credit@jmu.edu.
General Policies
Credits are accepted from institutions recognized by the American Association of Collegiate Registrars and Admissions Officers and accredited by a regional accrediting body.
Credit is accepted only if a student has earned a grade of "C" or better in a course. Credit is also generally awarded for credit, pass, honors or satisfactory designations when proof that the grade would have equaled a "C" or better is provided. Credit is not awarded for "C-" and lower grades or for credit earned through departmental examination.
Credit is generally accepted for course work if JMU has a similar discipline, department or school. If a student presents a course that is not equivalent to a specific course taught at JMU but is in an available department or school, it may be accepted as elective credit.
Credit is not given for "F," "no credit," "unsatisfactory" or any other grade that indicates unsatisfactory progress.
Credit is not given for elementary or accelerated/intensive elementary foreign language courses if the student has had two or more years of that foreign language in middle and/or high school.
Maximum Credit Transfer Toward Graduation
Under university policy there is actually no limit on the amount of credit that can be transferred to JMU. However students must meet certain criteria to be eligible to graduate from JMU. Please see our Graduation Requirements page for details.
Transferring Grades or Quality Points
You will earn credit for all transferable courses in which you have earned a grade of "C" or better, but your grade point average for those courses does not transfer to your JMU record. Your JMU cumulative grade point average is calculated only based on grades earned for course work completed at JMU.  Please review your undergraduate catalog for the year in which you first enrolled at JMU to see how transfer credit and corresponding grades apply to JMU graduation honors.
Nontransferable Credits
The following courses are not transferable:
Terminal courses that are generally technical and vocational in nature
Remedial and sub-college courses that are usually taken to remove a high school deficiency or to remedy inadequate preparation for college-level work in a specific discipline
Courses in which a comparable discipline is not available at JMU
Most 300-or 400-level courses offered at JMU that were taken at the 100 or 200 level at a community college (there are a few exceptions)
College Level Examination Program (CLEP) courses, departmental and school examinations for credit.
Incomplete Transcripts
If you attend an advising session with your academic adviser before all of your transcripts have been received by the Office of Admission, you should list the courses that you have completed with a grade of "C" or better for your adviser and avoid taking courses required in that area until the entire transcript has been received and evaluated. It is your responsibility to ensure that all transcripts from former schools are forwarded to the Office of Admissions.
Credit for Service in the Armed Forces
If you are a veteran with one year of active military duty and have not previously received credit in this area, you may qualify for six credit hours of elective credit. However, students in teacher licensure programs must still complete HTH 204, Emergency Health Care, and HTH 370, The School Health Program.
Additional credit may be given for successfully completing selected service schools. This type of credit is based on recommendations in A Guide to the Evaluation of Educational Experiences in the Armed Services.
Veterans must submit a Report of Separation (DD 214).
Office of the Registrar
Hours of Operation:
Mon - Fri 8 a.m. - 5 p.m.
Summer Hours of Operation:
Mon - Thur 8 a.m. - 5 p.m.
Fri 8 a.m. - 12 p.m.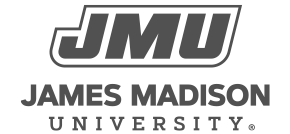 800 South Main Street
Harrisonburg, VA 22807
Contact Us