April 13, 2020
General Transfer Policies
Courses with a grade of "P+" from the spring semester 2020 will be accepted for transfer credit from Virginia Community Colleges and Richard Bland College.
Transfer credits are only accepted from institutions accredited by a regional accrediting body.
Only courses completed with a grade of "C" or better will be accepted.
Students can find currently accepted courses on the Transfer Credit Equivalency Guide. 
Once your transcripts are evaluated, you may view your transfer credit evaluation through MyMadison. If you have questions about the evaluation of your transcripts, contact the Office of the Registrar transfer_credit@jmu.edu.
Current JMU students must submit a completed Transfer Credit Approval Form

 

form to the Office of the Registrar. 

Please allow 5-7 business days for your Approval form to be processed. During high volume periods (March-May), it can take up to two weeks to process. Forms are returned to the student through their dukes email account upon completion.

If you wish to take courses that are not listed in the Transfer Credit Equivalency Guide, you must submit your Approval Form to the appropriate JMU department for review. Once approval is secured, please submit your Approval Form to the Office of the Registrar for final approval.
General Education Transfer Policies
The following restrictions apply only to current JMU students wishing to transfer courses to meet General Education requirements:
Students will be allowed to transfer in no more than three courses for General Education credit

No more than one transferred course may be applied to any one cluster

Transfer credit will NOT be awarded for course offerings in Cluster Four, The American Experience (HIST 225, JUST 225 and POSC 225).
Official transcripts should be sent to:
JMU Office of the Registrar
Transfer Credit Services
738 S. Mason St. MSC 3528
Harrisonburg, Virginia 22807
or electronically to transfer_credit@jmu.edu.
*Please note that transcripts in unsealed envelopes or scanned copies will not accepted.
Transferring Grades or Quality Points
You will earn credit for all transferable courses in which you have earned a grade of "C" or better, but your grade point average for those courses does not transfer to your JMU record. Your JMU cumulative grade point average is calculated only based on grades earned for course work completed at JMU.  Please review your undergraduate catalog for the year in which you first enrolled at JMU to see how transfer credit and corresponding grades apply to JMU graduation honors.
Nontransferable Credits
The following courses are not transferable for credit:
Courses graded as Pass/Fail or Satisfactory/Unsatisfactory.
Terminal courses that are generally technical and vocational in nature
Remedial, Development, and/or sub-college courses that are usually taken to remove a high school deficiency or to remedy inadequate preparation for college-level work in a specific discipline
Courses in which a comparable discipline is not available at JMU
College Level Examination Program (CLEP) courses, departmental and school examinations for credit.
Incomplete Transcripts
If you attend an advising session with your academic adviser before all of your transcripts have been received by the Office of Admission, you should list the courses that you have completed with a grade of "C" or better for your adviser and avoid taking courses required in that area until the entire transcript has been received and evaluated. It is your responsibility to ensure that all transcripts from former schools are forwarded to the Office of Admissions.
Maximum Credit Transfer Toward Graduation
Under university policy there is actually no limit on the amount of credit that can be transferred to JMU. However students must meet certain criteria to be eligible to graduate from JMU. Please see our Graduation Requirements page for details.
Credit for Service in the Armed Forces
If you are a veteran with at least one year of active military duty and have not previously received credit in this area, you may qualify for six credit hours of elective credit.
Additional credit may be given for successfully completing selected service schools. This type of credit is based on recommendations in

 

A Guide to the Evaluation of Educational Experiences in the Armed Services.

Veterans must submit a Report of Separation (DD 214).
Office of the Registrar
Hours of Operation:
Mon - Fri 8 a.m. - 5 p.m.
Summer Hours of Operation:
Mon - Thur 8 a.m. - 5 p.m.
Fri 8 a.m. - 12 p.m.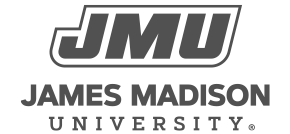 800 South Main Street
Harrisonburg, VA 22807
Contact Us