May 9, 2022
International Baccalaureate Program
JMU recognizes the International Baccalaureate diploma and individual IB courses by awarding credit on IB higher-level examinations in essentially the same manner in which credit is awarded for Advanced Placement courses.  Some standard-level examinations will also be considered for credit. 
Please contact the International Baccalaureate Organization for information on providing your IBO transcript to JMU. More information can be found at https://www.ibo.org/en/programmes/diploma-programme/assessment-and-exams/requesting-transcripts/.
International Baccalaureate Course Charts
You can view the score necessary to earn college credit at JMU, the corresponding course title at JMU and the credit hours that may be earned using the links below. Credit hour equivalencies are reviewed annually by academic units and cannot be appealed.
Note: This information is subject to change at the discretion of James Madison University.
Please select the year you completed your test for a list of accepted credit (On certain pages, you may need to scroll down to reach the IB chart listed underneath of the CIE chart):
Office of the Registrar
Hours of Operation:
Mon - Fri 8 a.m. - 5 p.m.
Summer Hours of Operation:
Mon - Thur 8 a.m. - 5 p.m.
Fri 8 a.m. - 12 p.m.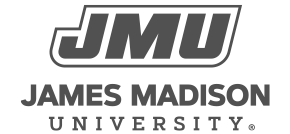 800 South Main Street
Harrisonburg, VA 22807
Contact Us