Enrollment/Degree Verification: Letter Request
January 4, 2022
You may request an enrollment verification by completing the above Enrollment and Degree Verification form, if you are unable to access MyMadison. Please use the following information for submission:

Office of the Registrar
738 South Mason Street
Student Success Center, Room 5300
MSC 3528
Harrisonburg, VA 22807

Email: clientservices@jmu.edu
Enrollment verification requests submitted to our office will be processed within five business days of the day the request is recieved. If you have any questions, please contact the Office of the Registrar at (540) 568-6281.
Third Party Verifiers:
James Madison University has authorized the National Student Clearinghouse to act as our agent for all non-insurance related verifications of student enrollment. Please visit the Clearinghouse online at www.studentclearinghouse.org or contact them by phone at (703) 742-4200.
Office of the Registrar
Hours of Operation:
Mon - Fri 8 a.m. - 5 p.m.
Summer Hours of Operation:
Mon - Thur 8 a.m. - 5 p.m.
Fri 8 a.m. - 12 p.m.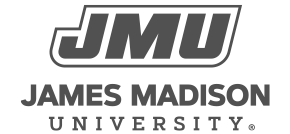 800 South Main Street
Harrisonburg, VA 22807
Contact Us