January 4, 2022
Advanced Placement Program
The advanced placement program, administered by the College Board, provides an opportunity for students to complete college level course work at secondary schools.  Prospective students who achieve an appropriate score on AP tests are eligible to earn college credit.
JMU will accept these scores electronically from the testing agency.  Please contact the agency to request that scores be sent directly to JMU.  More information can be found at https://apscore.collegeboard.org/scores/score-reporting.Student score report copies will not be accepted.
Advanced Placement Charts
You can view the score necessary to earn college credit at JMU, the corresponding course title at JMU and the credit hours which can be earned using the links below. The grading scale is from one to five with five being the highest score. Please note that the accepted equivalent is different depending on the year in which you completed your AP testing. Test equivalencies are reviewed annually by academic units and cannot be appealed.
Note: This information is subject to change at the discretion of James Madison University.
Please select the year you completed your test for a list of accepted AP scores:
Office of the Registrar
Hours of Operation:
Mon - Fri 8 a.m. - 5 p.m.
Summer Hours of Operation:
Mon - Thur 8 a.m. - 5 p.m.
Fri 8 a.m. - 12 p.m.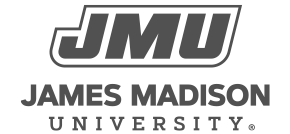 800 South Main Street
Harrisonburg, VA 22807
Contact Us