Residence Halls Info for Winter Break
August 20, 2021
On Campus Residents: Please read this page in its entirety!
Halls will close for Winter Break at 10am on Saturday, December 19, 2020. Halls will reopen January 16-18, 2021. Opening time TBD. Again, don't forget your room key and JACard when you return.
---
Before you leave for Winter break:
Close and lock windows to help prevent frozen pipes; lower roller shades or blinds. This includes in the suite or shared bathroom if applicable.
Keep heat on, but set to 65-70 range. Make sure nothing is blocking vents (within 12 inches). This is to prevent pipes from freezing.
Unplug electrical appliances. **Don't forget to take your fish home!** Refrigerators can remain plugged in. However, please be aware that power may go off in halls due to maintenance work or unplanned outages. You should clean out your fridge to prevent food from spoiling. Any food outside of the fridge should be in sealed/air tight containers
Remove trash and recycling to the proper location.
Remove Holiday decorations
Turn off room lights and lock room and suite door.
Failure to follow the above guidelines could result in a fine and/or disciplinary action. Rooms will be inspected over break. As a friendly reminder, please don't forget to move your bike into your room over the break.
---
Reminders from the Housing Office:
Requests for spring semester room changes must be submitted by 5:00pm on Monday, December 7.
Students withdrawing from JMU for spring semester must notify the Registrar Office to avoid being billed for spring semester housing by Monday, December 7. See Hall Staff for Check-out Instructions.
We are already planning for spring semester! Students who currently have a vacancy in their room or will have a vacancy after fall semester may have a new roommate for the spring semester.  Please prepare the room for a new roommate prior to your departure at winter break.  Failure to adequately prepare your room for a roommate may result in a $75.00 fine.
---
For more information about on-campus housing during the month of December, be sure to check out the FAQs below.
Residence Halls FAQ for Winter Break
Office of Residence Life
Huffman Hall
MSC 2401
200 Huffman
Harrisonburg, Virginia 22807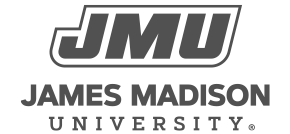 800 South Main Street
Harrisonburg, VA 22807
Contact Us