Student Learning Initiatives Resource Center (SLI)

July 22, 2020
The Student Learning Initiatives Resource Center is a place for students to find academic support, as well as help with transition to college issues. A list of the academic resources we offer can be found here.
It is also a resource center and a creative planning space for all programming that happens in the residence halls.
Students are welcome to stop by during our open hours, which are listed below:
Sunday: 12:00 – 7:00 pm

Monday: 10:00 am – 8:00 pm

Tuesday: 10:00 am – 8:00 pm

Wednesday: 10:00 am – 2:15 pm

Thursday: 10:00 am – 8:00 pm

Friday: 10:00 am – 6:00 pm

Saturday: CLOSED

 

 
---
Be sure to check us out on social media! 
Facebook Instagram Twitter Pinterest Youtube
Office of Residence Life
Huffman Hall
MSC 2401
200 Huffman
Harrisonburg, Virginia 22807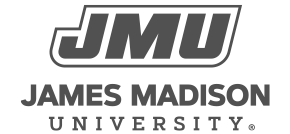 800 South Main Street
Harrisonburg, VA 22807
Contact Us