Office of Residence Life: Housing Information
February 23, 2021
The Office of Residence Life is proud of the many housing options available for our new and returning students! Living on campus is a great way to take advantage of all that JMU has to offer!
Why Live on Campus? 
Living on campus has benefits that off campus housing just can't rival such as location, convenience, safety, amenities and engagement!
First Year Housing 
First year students who begin in the fall semester are guaranteed housing for the academic year. Explore housing options that are available for first year students. First year students that join JMU in the spring will be housed only for the spring semester.
Transfer Housing 
We are pleased to offer housing for incoming spring transfer students! Learn about residential housing options for transfer students.
Upperclass Housing 
It's already time to think about where to live for next year, and ORL has space for students who want to live on campus! Sign your Live On Again! Contract today!
On Campus Housing Contracts 
Learn about housing contracts.
Room Changes 
How to request a room change.
Special Requests 
How to request a contract release or housing accommodations for a medical issue or disability.
Residential Learning Communities 
Participating in a Residential Learning Community provides students with the unique opportunity to live and take classes with a small group of students who share similar interests.
Summer Housing 
How to request residential housing during summer session.
Temporary Triples 
In a temporary triple? Click here to learn more.
Office of Residence Life
Huffman Hall
MSC 2401
200 Huffman
Harrisonburg, Virginia 22807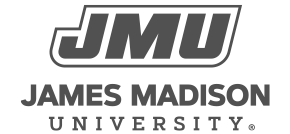 800 South Main Street
Harrisonburg, VA 22807
Contact Us