Words of Wisdom from the Office of Residence Life
April 21, 2021
Feeling anxious about finding out where you're living and who your roommate will be?
Try not to worry! All of our residence halls have their perks and your roommate may end up being one of your very best friends!
Feel like you're buying/packing too many things?
LESS IS MORE! Once you're all moved in and assess the things you really need, you can always make a store run!
Got a hammock?
BE SURE TO ATTACH IT ONLY TO TREES! Attaching to light posts, poles or anything other than tree trunks or strong tree branches is an extreme hazard. HAPPY HAMMOCKING!
Can't decide whether to live on or off campus?
You have the rest of your life to live off campus! 35-40% of our first year students choose to live on campus for their second year. We'd love to have you back next year! Sign your Live On Again! Contract for next year today!
Grilling Safety
Charcoal is a flammable solid material that when ignited remains hot for an extended period of time. Caution must be used when discarding coals. Never place coals in direct contact with anything combustible. Storage of flammable materials and grills are prohibited in residence halls.
Bring your bikes inside before Winter Break!
You'll want to protect your bike! It's best to bring your bike inside your room for Winter Break so that it won't be exposed to the elements should there be inclement weather.
Take extra winter clothes and other non-necessities home with you when you leave for Spring Break!
Make your move-out process smoother and quicker! Before you know it, it'll be time to pack up for the semester and head home for the summer! Taking home things you don't need for the remainder of the semester will make your move-out process quicker!
Office of Residence Life
Huffman Hall
MSC 2401
200 Huffman
Harrisonburg, Virginia 22807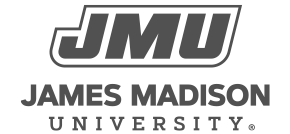 800 South Main Street
Harrisonburg, VA 22807
Contact Us