April 22, 2020
F.O.C.U.S.²  is another great resource to help students succeed academically in their first year of college. F.O.C.U.S.²  is a FREE program that begins the sixth week of classes, right in time for midterms! Sessions meet one hour per week for five weeks. You won't need to spend a lot of time on session preparation for F.O.C.U.S.² , because you'll be using what you learn to prepare for all your other classes.
Facilitators will help students learn how to remain motivated and get the most out of their study time. Class topics include:
Setting Goals and Staying Motivated

Learning Styles

How to read those BIG, FAT textbooks!

Lecture Note Taking

Time and Stress Management

Test-Taking Strategies

Study Skills

Interacting with Professors
Sign up here: https://goo.gl/forms/MFiV7zCaBM5EFxbx1
If you feel you need or would like academic support, contact Kathleen Campbell at campbekl@jmu.edu to set up Academic Support Instruction sessions.
Office of Residence Life
Huffman Hall
MSC 2401
200 Huffman
Harrisonburg, Virginia 22807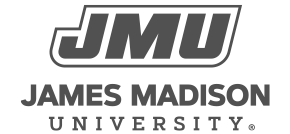 800 South Main Street
Harrisonburg, VA 22807
Contact Us