On-Campus Housing Maintenance Requests
May 24, 2019
Emergency Repairs
An emergency is anything which would pose a threat to the health or safety of a resident or could cause damage to the facilities.
Do one of the following to request an Emergency Repair:
Contact your RA, Hall Director or House Manager instead of placing an on-line maintenance request.

Call for Emergency Maintenance (after business hours & on weekends)

Monday - Friday 8 am - 5 pm: call Business Operations call (540) 568-7576
Monday - Friday after 5 pm and weekends: call Work Control (540) 568-6101
---
To Report an Issue with:
Laundry Equipment

Call Caldwell-Gregory at 1-800-927-9274.
Place an "out of order" sign on the machine.
To request a refund if you used your JACard, email busops@jmu.edu. If cash was used, contact Caldwell-Gregory for a refund.
Cable, Phone, or Data Port
Vending Machines

Call Vending Services at 540-568-6363
Mailboxes (Grace Street Residents only)
---
Questions?
If you have any questions concerning your request, please call ORL Business Operations at (540)568-7576 or email busops@jmu.edu.
Routine maintenance requests are usually completed within 3-5 days.
Emergency maintenance requests are usually completed within 24 hours.
Office of Residence Life
Huffman Hall
MSC 2401
200 Huffman
Harrisonburg, Virginia 22807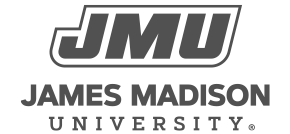 800 South Main Street
Harrisonburg, VA 22807
Contact Us