Office of Residence Life: Living on Campus
October 21, 2020
LIVE ON
---
Know your neighbors!

  ONLY full-time JMU undergraduates can live in JMU's residence halls which means you are guaranteed to be sharing space with other Dukes and ONLY other Dukes!
Security!

  All JMU Residence Hall are equipped with Card Access systems that restrict access to occupants only. Each hall has an RA staff that lives in the building and are available to assist with everything from routine questions to emergency situations. 
Safety!

  All of JMU's residence halls meet all state mandated fire codes including centralized alarm systems that communicate alarms directly to the fire department and the JMU police whenever the system is activated. All rooms are also equipped with hard wired smoke detectors and heat sensors.
Convenience!

  Everything you want to do at JMU is just a short walk or bus ride from your residence hall, including UREC, the Health Center, D-Hub/E-Hall, Football & Basketball games, the Student Success Center, Madison Union and, of course, your classes!
Location! Location! Location!

 Upperclass Residence Halls are located across campus including in the Bluestone Area and on East Campus.  Additionally we offer over 500 beds in our newest facility, the Apartments on Grace. Located off Main Street, these apartments are a combination of four person and two person units with residents in double bedrooms. Each unit has a kitchen, as well as a bathroom for each bedroom in the apartment.
Amenities!

 Your semester room rent and fees includes wireless internet, cable TV, all utilities, access to study lounges and a variety of recreational areas including billiards rooms, sand volleyball or basketball courts and barbecue areas.
We're here for you! The Resident Advisers (RAs) and Hall Director (HD) are always available and are there to help you with everyday life. Building with our hall staff will give you a support system unlike any other!
Academic support!  Be sure to check out our Academic Support Programs as well! It's ORL's mission to design and maintain a caring environment that encourages academic success, personal growth and responsibility to one's community.
Engagement!

 Research shows that compared to college students who live off campus, students who live in the residence halls are more likely to graduate, more involved in extracurricular, social and cultural events on campus, more positive about the social climate and interact more frequently with faculty members and peers.
Hall Programming! With frequent hall programming and many opportunities to engage with fellow residents in the residence halls you'll always have the chance to build and be a part of a community! 
Office of Residence Life
Huffman Hall
MSC 2401
200 Huffman
Harrisonburg, Virginia 22807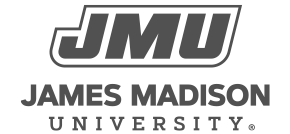 800 South Main Street
Harrisonburg, VA 22807
Contact Us