August 27, 2019
THRIVE is located on the fourth floor of Madison Hall, right next to the Graduate Student Lounge, in room 4079.  To get involved with THRIVE, stop by our office, email us at thrive@jmu.edu, or call us at 568-7274 or 568-5718. 
We have many exciting upcoming Thrive events - All are welcome! THRIVE events range from monthly meet and greets and regular affinity group meetings to other scheduled speakers and activities.
On Wednesday, August 28th from 4:00-6:00pm we are hosting an introductory THRIVE meet and greet for students to meet and talk with us about THRIVE opportunities and activities.  Our partner The Graduate School will provide a selection of Benny's Pizza for the event, so make sure to come and learn what THRIVE is all about!
The Graduate School
Madison Hall
MSC 6702
100 E. Grace Street
Harrisonburg, Virginia 22807
Hours:
Mon - Fri: - 8 am - 5 pm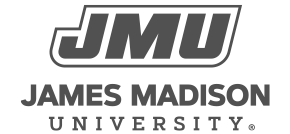 800 South Main Street
Harrisonburg, VA 22807
Contact Us