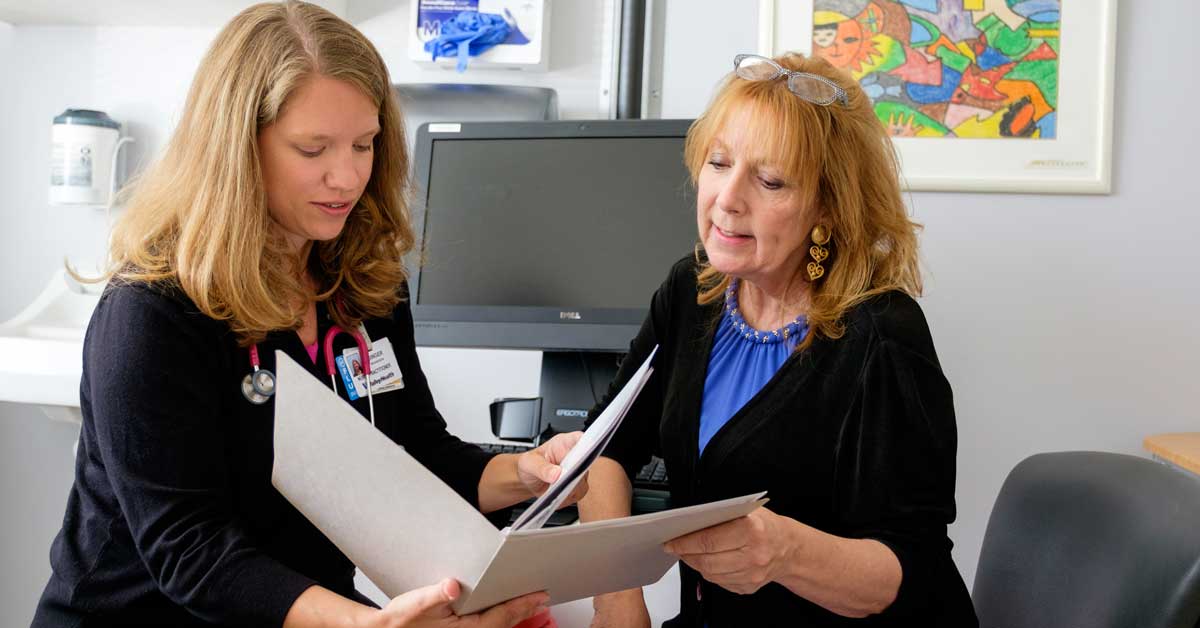 Get your graduate degree at James Madison University!
Graduate Programs
---
Nursing (M.S.N.)
Concentrations:
Adult Gerontology Primary Care Nurse Practitioner
Clinical Nurse Leader
Family Nurse Practitioner
Nurse Administrator
Options:
Nurse Midwifery
Psychiatric Mental Health Nurse Practitioner
Psychological Sciences (M.A.)
Concentrations:
Behavior Analysis
Applied Research
Experimental Psychology
Quantitative Psychology
---
Do you want to pursue a career in health, wellness, psychology or counseling?
Do you want to be a leader as well as a skilled practitioner?
Do you want to help develop innovative and creative solutions to real-world problems and have a genuine impact on the health and well-being of the communities you serve?
JMU may have the perfect program for you.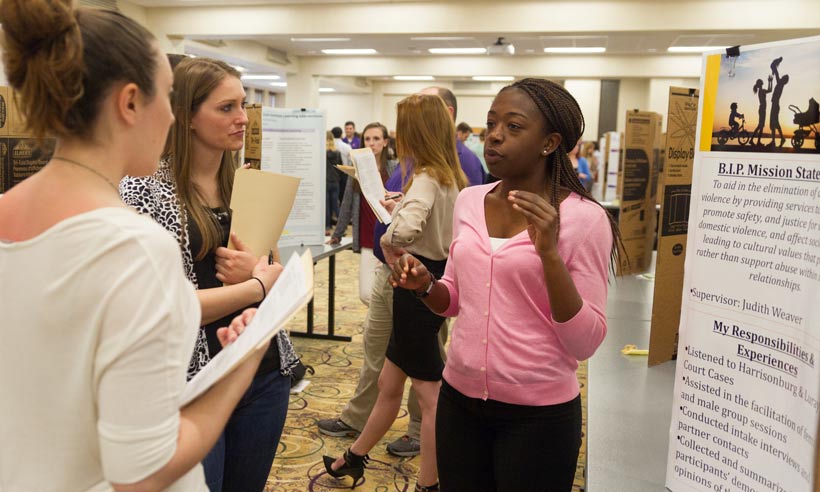 We prepare students through student-centered classes, laboratory and field experiences, and close interactions with professors who love to mentor students. Expert faculty, state-of-the-art facilities, partnerships with local agencies and numerous international study experiences are hallmarks of our high-quality, active learning environment.
Highlights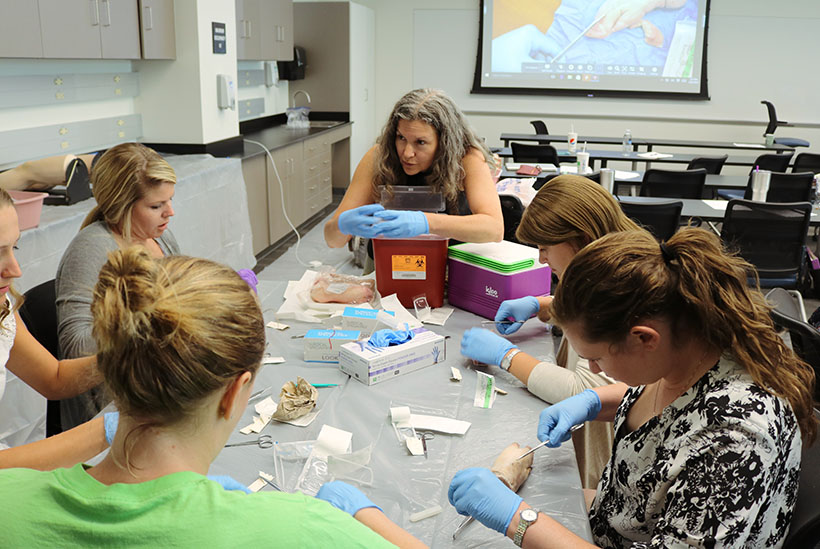 All programs that develop clinical skills are accredited by the appropriate professional organizations.
Engaged learning is fundamental to all of our programs. Whether your program prepares you to conduct research or provide care, you will learn by doing under the careful supervision of our talented and caring faculty.
Students benefit from extensive hands-on learning experiences. Many on-campus or nearby clinics and placement sites available.
Students are well prepared. For every program, 90-100% of graduates pass licensure examinations on their first attempt.
We value interprofessional education, the ability of professionals to function in effective multi-disciplinary teams as they address the health and mental health concerns of the people they serve.
Students enrolled in our programs develop an appreciation of the salient differences among peoples, and learn to work in a diverse global environment.