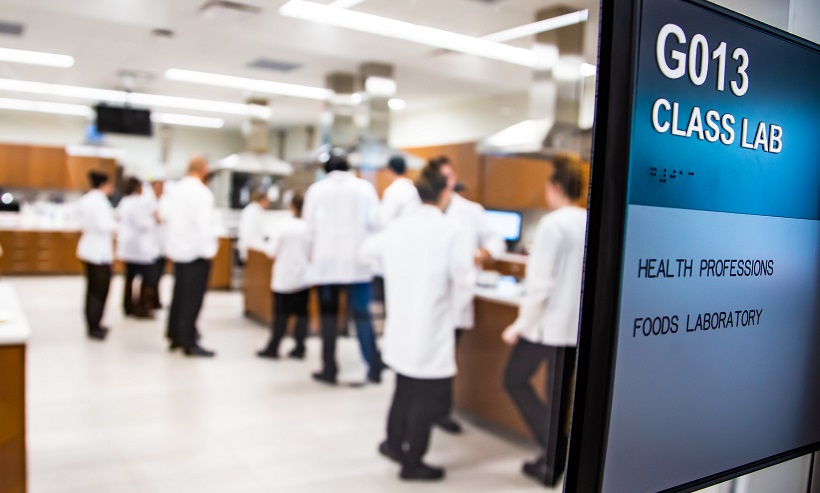 Degree Offered
Master of Science (M.S.) in Applied Nutrition 
The MS in Applied Nutrition will provide students with the entry-level knowledge and skills necessary for dietetics practice, but also provide real-world opportunities to engage in direct patient care, critical thinking, and clinical decision-making. This establishes not only career readiness but prepare students for being the change needed in the dietetics profession.
— Kirk Armstrong, Ph.D., Academic Unit Head, Health Professions
Description
The Master of Science in Applied Nutrition program provides entry-level didactic course work and supervised experiential learning to prepare students for the rigors of professional practice as a dietitian. The Master of Science in Applied Nutrition blends a high-level graduate degree and supervised experiential learning to offer the student an opportunity to study and develop exceptional skills to provide nutrition care to a variety of populations. This graduate program is for persons with a passion for helping people live healthier and more productive lives through nutrition and physical activity.
After successful completion of the Master of Science in Applied Nutrition, students can take the national credentialing examination. Upon passing the national credentialing examination administered under the direction of the Commission on Dietetic Registration (CDR) graduates are recognized as Registered Dietitian/Registered Dietitian Nutritionist (RD/RDN).