Education: Physical and Health Education, (M.A.T.) Bachelor's/ Master's - Overview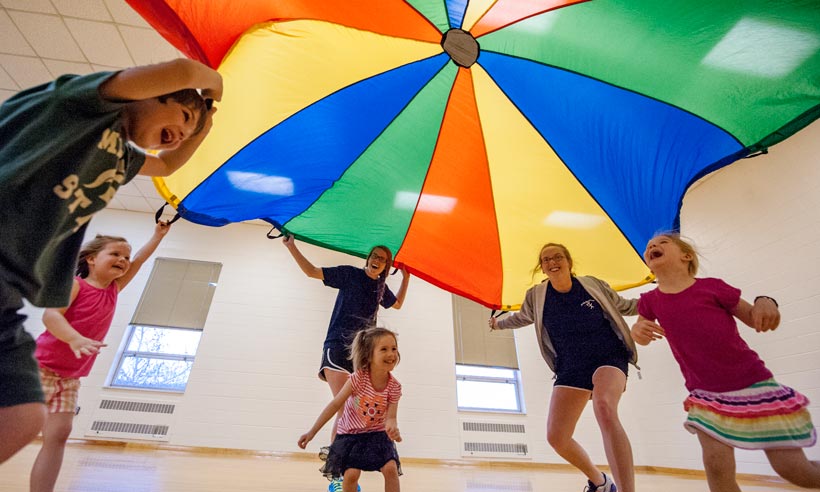 Earn your MAT in 4+1
The program encourages future physical and health education teachers to advocate for effective educational changes, work collaboratively and collectively for social change, and continue professional growth.
Description of Program
The Master of Arts in Teaching leads to an initial Virginia licensure to teach physical and health education PK-12, as a continuation of the undergraduate physical and health education teacher education (PHETE) program. This program is only open to JMU graduates who have a Bachelor of Science degree in kinesiology with a concentration in PHETE. A listing of the undergraduate courses may be found in the current JMU Undergraduate Catalog.
To be fully admitted to the fifth-year M.A.T. program, students must have completed the following requirements:
Satisfy all requirements for admission to the teacher education program.
Satisfy all requirements for admission to The Graduate School.
Successful completion of alternative criteria to the GRE, including:
Possess a GPA of 3.0 or better in the last four semesters of undergraduate course work.
Display certain personal qualities and dispositions of a professional educator as determined by program faculty.
Demonstrate appropriate professional development reflective of a quality teacher candidate as assessed by program faculty.
Demonstrate competence in classroom management and a satisfactory level of teaching ability through video analysis and practicum experience.
Demonstrate quality planning, effective teaching skills and a demonstration of student learning through a reflective teaching project.
Degrees Offered
Master of Arts in Teaching (M.A.T.)