Newly Admitted Graduate Students
October 8, 2020
Your Admission Decision
Individuals who have applied for admission to a graduate program at James Madison University will see an admission letter on their Activity Page. For some students there will be a supplemental letter on this page from your graduate program that can be viewed as an item on your "checklist."

If there is anything you need to do to be "unconditionally admitted," the conditions will be listed in your admission letter.

Most students will receive an email that will prompt you to go to your Activity Page to view your decision. If you were not recommended for admission at this time, that decision will appear on your Activity Page as well.
Accept Your Offer of Admission
If you were accepted to a Graduate Program at James Madison University, we encourage you to accept your offer of admission on your Activity Page . If you would like to attend but you are not sure if you can because you need a graduate or doctoral assistantship offer or other financial aid, please accept your offer of admission. You will qualify for more financial aid options after you accept your offer of admission.
If you would like to accept your admission offer but you are not sure you can begin as planned due to the COVID-19 crisis or for any other reason, please contact the director of your graduate program and Lynette Michael (michaeld@jmu.edu) and ask if your admission can be deferred to a future term.

Information for Newly Admitted Students

In addition to your admission letter, and for some students a letter from your program, all accepted students should review the documents that are linked below:
• The Accepted Student Card will provide essential information and links for all newly admitted students.
• The Tuition and Financial Aid Flyer provides information about ways to pay for graduate school. Note that international students can qualify for most forms of financial assistance, including graduate and doctoral assistantships, but generally not for personal loans from financial institutions in the United States.
• Information regarding the Graduate Student Association, fellow students who invite all new graduate students to join.
• If you were offered a Graduate or Doctoral Assistantship, or a JMU Scholarship, please be aware of the CGS Resolution . You should be allowed to delay your acceptance decision until April 15 for any institution listed on this form.
Information for Newly Admitted International Students
If you would like to attend James Madison University, please accept your offer of admission on your Activity Page . We can start helping you with your visa application and consider you for graduate or doctoral assistantships after you accept your offer.

In addition to the information listed above, students who are not citizens of the United States and will need an F-1 visa should complete the Financial Declaration form which is necessary to process your visa application. Please complete this form and return to tgs@jmu.edu. If you need assistance with this form, please contact ISSS@jmu.edu .


The Graduate School
Madison Hall
MSC 6702
100 E. Grace Street
Harrisonburg, Virginia 22807
Hours: 
Mon - Fri:
8am - 12pm & 1pm - 5pm
Closed 12:00-1:00 for lunch


Summer Hours:
(5/10 - 8/13)
Mon - Thurs: 8am - 5pm
Fri: 8am - 12pm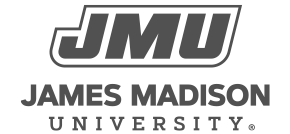 800 South Main Street
Harrisonburg, VA 22807
Contact Us