Get your graduate degree at James Madison University!
JMU graduate programs in the visual and performing arts are founded on the belief that artistic expression reveals the essential nature and diversity of human experience. Our College of Visual and Performing Arts provides a stimulating environment in which students create, perform, interpret, research, teach and think critically about the arts. The College actively supports creative and scholarly endeavors, collaboration between faculty and students, and interdisciplinary exchange. The College is committed to making the arts an integral part of the life of the university and advancing their visibility, accessibility and understanding throughout the region and the world.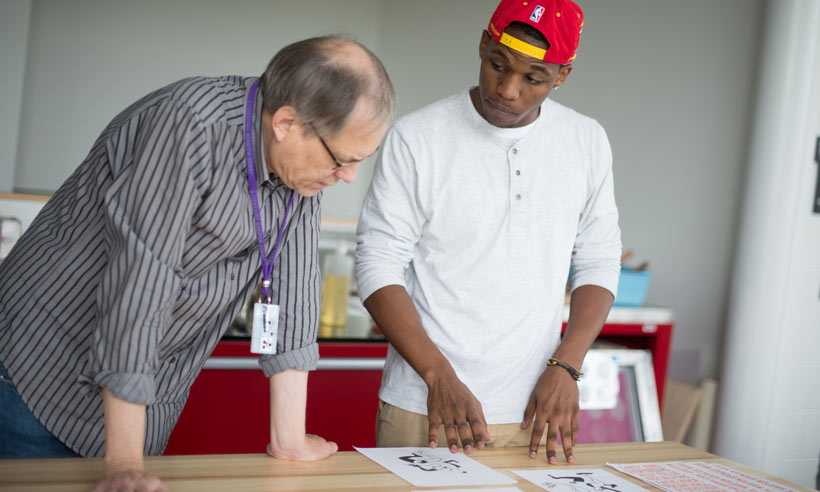 Our programs in art and music help students develop artistic and musical skills and prepare for diverse careers.  In addition, our graduates develop knowledge of relevant literature, research skills, and knowledge of effective pedagogy.  
Highlights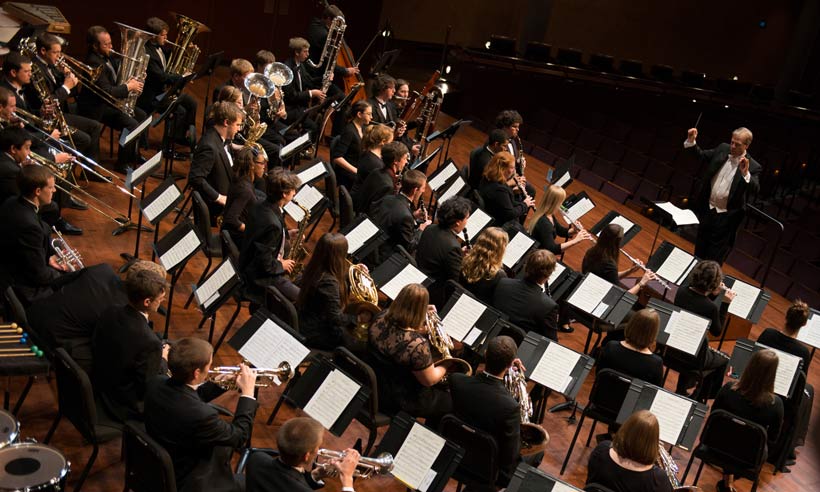 All of our students work in state-of-the-art facilities with faculty and visiting professional artists. Recent visits from celebrities include Patti LuPone, Bobby McFerrin, Rosanne Cash, The King's Singers, Anderson & Roe Piano Duo, Peter Plagens, and Jefferson Pinder.
Our Forbes Center for the Performing Arts houses five performance venues specially designed for student, faculty and guest performances.
Both student and professional art exhibitions take place in a variety of galleries on campus, one of which, ArtWorks Gallery, is entirely student-run.
Our students learn a variety of skills transferrable to any and all careers: creativity, critical thinking, discipline, rigor, innovation, teambuilding, empathy, self-reflection and citizenship (a tenet core to our namesake, President James Madison).
JMU faculty members are working, professional artists closely mentoring students from graduate study to careers. Each year, our graduate students take their research and creative activity out into the world in internships (Christie's in London, for example), conference presentations (Virginia Art Educator's Association, for example), and public performances/exhibits (Merkin Hall in NYC, for example).