Study Abroad: Social Work
Studying abroad gives social work majors the unique opportunity to see human diversity and the diversity of lifestyle on a personal level; understanding another cultural perspective can help a future social worker to analyze specific behaviors and interpret and make comparisons between social institutions. Immersion in another culture can give social work students a deeper educational background on identity, lifestyle, and behavior in order to empower people and affect change at personal and societal levels.
See the list of recommended study abroad programs below.  Please be aware that for any external or exchange study abroad programs listed, students will need to check with their academic department to see if courses taken while abroad will transfer and fulfill needed requirements.
---
JMU Programs
JMU offers many programs specifically geared towards Social Work majors such as:
JMU Summer in Ghana and Internship - Summer
---
JMU Exchange Programs
Flinders University (Australia) - Fall, Spring, or Full Academic Year
Malmö University (Sweden) - Fall, Spring, or Full Academic Year
---
External Programs
Human Rights, Crime, and Journalism in Dublin - CAPA - Ireland
Study Abroad in Stellenbosch - AIFS Study Abroad - South Africa
Service Learning in Santiago - CIEE - Dominican Republic
Liberal Arts and Sciences in Barcelona - CEA Study Abroad - Spain
University of Otago - TEAN - New Zealand
---
Other Related JMU Programs
Cross-Cultural Psychology in Vienna, Austria - Summer
Nursing and Health Care in Costa Rica: An Interprofessional Perspective - Summer
Cross-Cultural Psychology in Perugia, Italy - Summer
---
Center for Global Engagement - Study Abroad
Madison Hall
MSC 5731
100 East Grace Street
Harrisonburg, Virginia 22807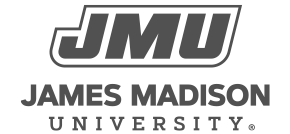 800 South Main Street
Harrisonburg, VA 22807
Contact Us