CGE Short-Term Program Proposal
Proposals will be accepted via CGE's Terra Dotta Application system. Please see a summary of the steps below.
For a more detailed guide, use this - Instruction Guide.
Deadline: August 1, 2018
     1. To start a Program Proposal for 2019:    
     2. Login / Register with your JMU E-ID and Password (upper right option in the black toolbar).
     3. Once on the Terra Dotta site, look for the 'Home' Icon in the upper lefthand corner of the page (in the black toolbar).
     4. Click 'Programs'
     5. Find and Select – 'Program Proposal 1' (only fill out 'Program Proposal 2, 3, or 4' if you plan to lead multiple programs).  
               *If you are leading a Domestic program, please find and select - 'Program Proposal - Domestic.'
     6. Select the 'Apply Now' button
     7. Available Program Terms – Select the appropriate term and Click 'Apply'
Upon Log-in
       9. Click on each item to answer the set of questions
     10. As you submit the necessary information, checkmarks will begin to appear in the "Received" column
You will be required to complete all 'Application Questions' by August 1, 2018.
Center for Global Engagement - Study Abroad
Madison Hall
MSC 5731
100 E. Grace Street
Harrisonburg, Virginia 22807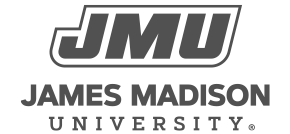 800 South Main Street
Harrisonburg, VA 22807
Contact Us