Study Abroad Info Sessions & Advising
March 26, 2020
Advising
CURRENT ADVISING SCHEDULE - Adapted to follow JMU Coronavirus protocol. (Please direct all coronavirus specific questions there.)

"LIVE CHAT" with our advising team ONLINE until Walk-In advising resumes.
Times available until further notice:
Tuesdays        10 a.m.-12 p.m.
Wednesdays    10 a.m.-12 p.m.
Thursdays       10 a.m.-12 p.m.
To initiate, please click on the "Chat with Us" icon on the bottom of your screen.
OR
Email our Study Abroad Team. We will do our best to answer your questions or forward to the person who can.

Either way, we are excited to talk with you virtually or set up a time we can discuss your options over the phone.
*Please note: Study Abroad Advising is only part of the information you will need to investigate before you make your decision. Your Academic and Major Advisors should always be consulted in order to be as prepared as possible.
Study Abroad Information Sessions
Attending an Info Session is recommended for general information and is an important first step to learning about study abroad. They are designed to provide students with general information about study abroad. This half hour will cover the "big picture". Students will gain an understanding of their program options. Afterwards, there will be an opportunity for students to discuss more specific questions about JMU Programs & External/Exchange Programs. 
These Sessions are open to all without an appointment. *Times and locations may vary or change. Please check for updates the day you plan to attend.
Will resume Fall 2020 - Until then, please check "Advising" for information.

Center for Global Engagement - Study Abroad
Madison Hall
MSC 5731
100 E. Grace Street
Harrisonburg, Virginia 22807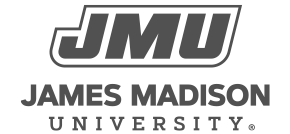 800 South Main Street
Harrisonburg, VA 22807
Contact Us