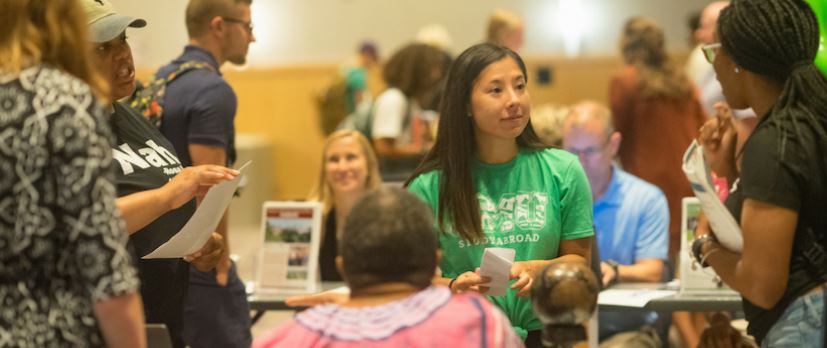 Global Ambassador Peer Advising
After you've viewed our Study Abroad: 101 videos and information, we invite you to ask any questions you have to our peer advisors. We have six amazing Global Ambassadors who are here to help answer your questions. They will be able to provide information about program types, funding, what to expect while abroad, deadlines, and much more. 
If you haven't already viewed our Study Abroad: 101 pages, check those out first!
---
Come visit us during our walk-in hours! We're located in the Center for Global Engagment - Holland Yates Hall (formerly Madison Hall), 2nd Floor. No appointment necessary. 
Monday  
10am-12pm; 2:30pm-4:30pm
Wednesday
11am-1pm
Friday
9:30am-11:30am; 12pm-2pm
If you'd rather chat online, you are welcome to use our Live Chat.
To initiate, please click on the "Chat with Us" icon on the bottom of your screen during the hours listed above, and you'll be connected with a Global Ambassador. 
Meet our Global Dukes
Once you begin chatting, you'll be connected with one of our talented Global Ambassadors. Read more about our Global Ambassadors and discover their biggest takeaways from studying abroad, tips to share, and contact information.
Delaney Boone
---
Maddie Cason
---
Shukrana Shukrullah
Mari Taye
---
Clare White