July 12, 2019
The online application process begins by finding your program...
All study abroad applications can be found on their respective program pages and must be submitted online. Students will first search the JMU website to find their program(s) of interest and click the APPLY NOW button at the bottom of the program page. This will direct students to the online application for that particular program.
Note: All JMU students studying abroad on any type of program must have a JMU application on file.
Study Abroad program opportunities at JMU
Before filling out the application form, be sure to read all instructions and discuss your plans with your academic or faculty advisor. Specific requirements of each of the programs are detailed in the Application Process section of each program page. Please fill out the appropriate form carefully, using the checklist to make sure you have completed all the steps. Please type or neatly print on the forms. The information supplied will be used to assess your application and to form the basis of your records abroad.
Only completed applications will be reviewed.
Center for Global Engagement - Study Abroad
Madison Hall
MSC 5731
100 E. Grace Street
Harrisonburg, Virginia 22807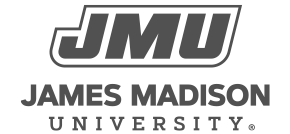 800 South Main Street
Harrisonburg, VA 22807
Contact Us