Short-Term International Program Introduction
June 1, 2020
The Center for Global Engagement (CGE) is committed to fostering faculty development opportunities with a global emphasis. Consequently, the CGE encourages all full-time faculty members to take advantage of an exciting faculty development opportunity: teaching a short-term course abroad.  
Generally, courses run from three to eight weeks over the summer and offer three to nine credit hours. Course approval must be routed through regular unit and college channels. Recently James Madison University has provided successful summer study abroad opportunities in Argentina, Austria, Canada, China, Costa Rica, France, Germany, Ghana, Greece, Ireland, Italy, Japan, Jordan, Kenya, Russia, Scotland, South Africa, Spain, Sweden, and the U.K. Courses offered during the regular semester with a required trip over spring break or at the end of the semester have also been successful.
All Program Directors who are new or who plan to offer new programs must schedule a meeting with Taryn Roberts, the Director of Study Abroad prior to proposing a program.
A meeting is required if you are one of the following:
1. New to directing a Short-Term program (view the New Faculty Checklist for more information).

2. A Director leading a program to a new location.

3. A Director leading a program following a three year (or more) time lapse.

---
In further preparation for submitting a proposal, faculty should be in communication with their academic departments and colleges regarding their plans and curriculum. An online proposal requires specific information on the following topics:
Dates
Locations
Cirriculum
Program Description
Other faculty and personnel who are part of the program
See a preview of the application for a list of all questions and comprehensive information. 
Proposals for Spring Break 2021 and Summer 2021 are due by August 1, 2020. New and returning Program Directors must submit a completed proposal.
See the Short-Term Program Proposal page for instructions and links.
Center for Global Engagement - Study Abroad
Madison Hall
MSC 5731
100 E. Grace Street
Harrisonburg, Virginia 22807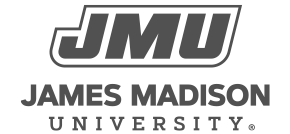 800 South Main Street
Harrisonburg, VA 22807
Contact Us