Study Abroad Orientation Details
February 23, 2021
Attention: Study Abroad Program Participants
As part of your study abroad participation requirements, you are expected to attend all program orientations. These preparation meetings will answer questions you may have about your program and give you the tools needed to get the most out of your experience abroad!
A General Study Abroad Orientation will be conducted for all programs. For JMU programs, you will also meet with your individual program groups. Information about these meetings will be provided by your program director. Students doing External programs will follow the orientation process provided by their program providers, as well.
General Orientations:
JMU Semester Programs - Fall 2021
1st Pre-Departure Orientation
When: Friday, March 19 from 1:30-3:30PM
Where: Zoom link to be provided
What: Important information regarding next steps from the CGE + student-led breakout sessions
 2nd Pre-Departure Orientation
When: Wednesday, July 21 from 1:30-2:30PM
Where: Zoom link to be provided
What: Updated information regarding your departure
If you have questions, please contact us at studyabroad@jmu.edu.
Center for Global Engagement - Study Abroad
Madison Hall
MSC 5731
100 E. Grace Street
Harrisonburg, Virginia 22807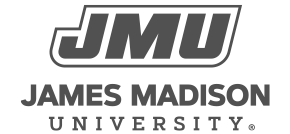 800 South Main Street
Harrisonburg, VA 22807
Contact Us