Short-Term International Program Forms and Deadlines
February 21, 2020
The list below only highlights a few of several deadlines. For a comprehensive timeline and a list of deadlines, please view the Short-Term Director Timeline. 
Completed forms may be submitted anytime in advance of the due dates shown below.
August 1, 2019

Budget Projection - ONE international currency

Budget Projection - TWO different international currencies

Budget Projection - THREE different international currencies 

September 16, 2019

October 1, 2019

Final Budget Projection

March 18, 2020

March 27, 2020

March 27, 2020
All forms can also be found on our dropbox. 

Resources, Reminders, and Advice
Programs Offered for the First Time: Assistance in developing program proposals is available from the CGE staff. Draft proposals are welcome, and the Director of Study Abroad will provide feedback and suggestions, especially in regard to logistics, academic requirements, etc.
Programs Offered Annually or Biannually: Faculty who direct programs regularly or who have directed programs in the past are required to submit all materials from the list above each year. Programs may change in content from year to year, therefore, factors such as costs, locations, size of student group, etc. cannot be assumed to be the same as the year before. Please read for updates to CGE, financial, and university policies. All courses will be confirmed by the department chairs prior to final approval by CGE.
Student application deadline is November 1, 2019.  After this deadline, applications are accepted and processed on a rolling basis until March 1, 2020, or until program is full, whichever comes first. No admissions after March 1, 2020.
CISE Policy for Short-Term Study Abroad Course Approvals
Transfer students will be assessed using their transcript from their previous college/university (we use this process for non-JMU students).
---
Additional resources
Center for Global Engagement - Study Abroad
Madison Hall
MSC 5731
100 E. Grace Street
Harrisonburg, Virginia 22807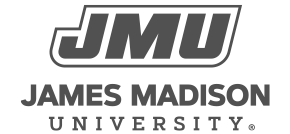 800 South Main Street
Harrisonburg, VA 22807
Contact Us